A hard-nosed beat reporter, Bagdikian had convinced his editors at The Washington Post to publish the now-famous Pentagon Papers. His curriculum included his own book, The Media Monopoly, which chillingly foretold the corporate takeover of media outlets, and his classes were hands-on. "He took a red pen to our reports and made us write, edit, and rewrite stories… then do it all over again," says Stusser. The final exam required students to travel to San Francisco, cover a mayoral press conference, and include three sources, all within seven hours.
Bagdikian is one of generations of Berkeley faculty who, driven by their own excellence, have demanded excellence from their students. As distinguished teachers, researchers, and scholars, they push the university to the top of national and international rankings year after year. Many alumni can recount a favorite professor who changed the trajectory of their lives, whether it was via one pithy sentence, a class or paper that opened their mind to uncharted knowledge, or working together elbow-to-elbow in a lab. Our faculty are at the center of Berkeley's far-reaching light — and philanthropy turns the dial up on their brilliance.
"I could have stayed in the Ivy League, but I chose Berkeley." — Professor Cristina Mora
"Berkeley is yours"
Professor Cristina Mora '03 appreciates what it means to earn access to a UC Berkeley education. The daughter of Mexican immigrants, she became a first-generation college student at Berkeley — and first in her extended family to leave the Los Angeles barrio — encouraged by her high school English teacher, a Cal alumna. Finding a community of other Latinx and first-generation students helped her feel less isolated.
Mora struggled in college at first, holding down three part-time jobs to cover expenses and help support her family. She discovered sociology, which showed her how to apply a theoretical framework to improve peoples' lives. Determined to pursue a career in the subject, she overcame her anxiety about engaging with professors. "I had spent my years here feeling as an outsider," she says, "feeling, as my friend called it, like a clerical error."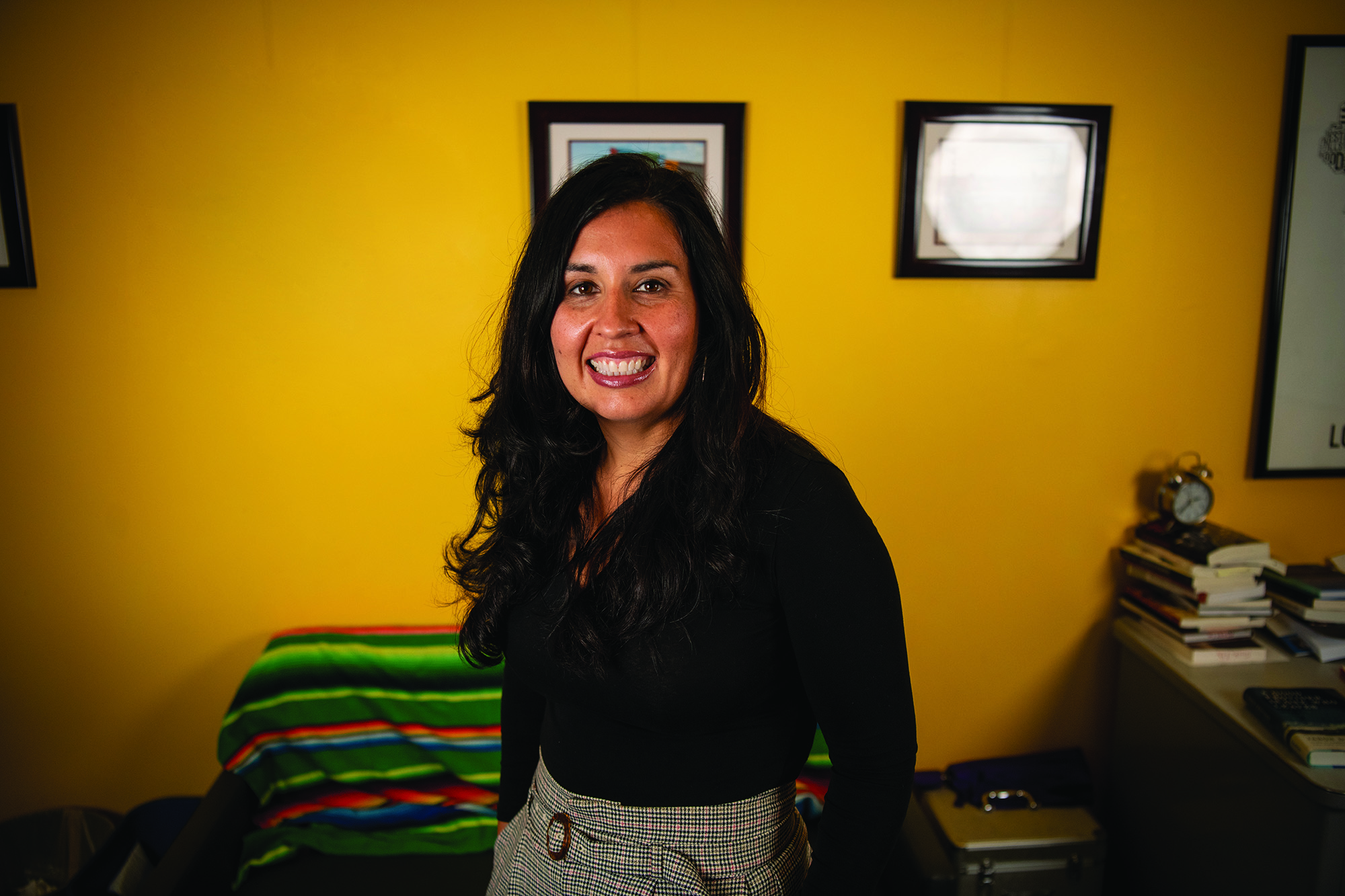 After graduate study at Princeton and the University of Chicago, Mora came back to Berkeley to continue her life's work on the sociology faculty at a place that matters to her.
"I could have stayed in the Ivy League," she says, "but I chose Berkeley." Mora knew that there would be more students like her on our campus. Having faced similar challenges and obstacles herself, she can assure them that "Berkeley is yours, and you're more than just a number. You will be a part of creating the new culture we need."
Mora is inspired by the students' talent and tenacity, their "great diversity of experience and commitment to a new tomorrow." She adds, "All of those experiences coalesce in the laboratory that is our classroom. It becomes more lively and meaningful."
Faculty support, in perpetuity
Mora exemplifies the caliber of faculty that Berkeley cultivates: an accomplished scholar who is here because of, and for, our students. The faculty are committed to lives of learning, but also of teaching, advising, and mentoring future leaders, entrepreneurs, engineers, scientists, artists, and scholars. Devoted to cultivating and sharing knowledge with students and with the world, Berkeley professors are at the heart of our preeminence.
While the number of undergraduates at Berkeley has increased by nearly 8,000 since 2006, the number of full-time faculty has remained constant at around 1,500. We must increase support for faculty to ensure the best possible education for every student. Investing in one professor is an investment in inspiring and educating thousands of students.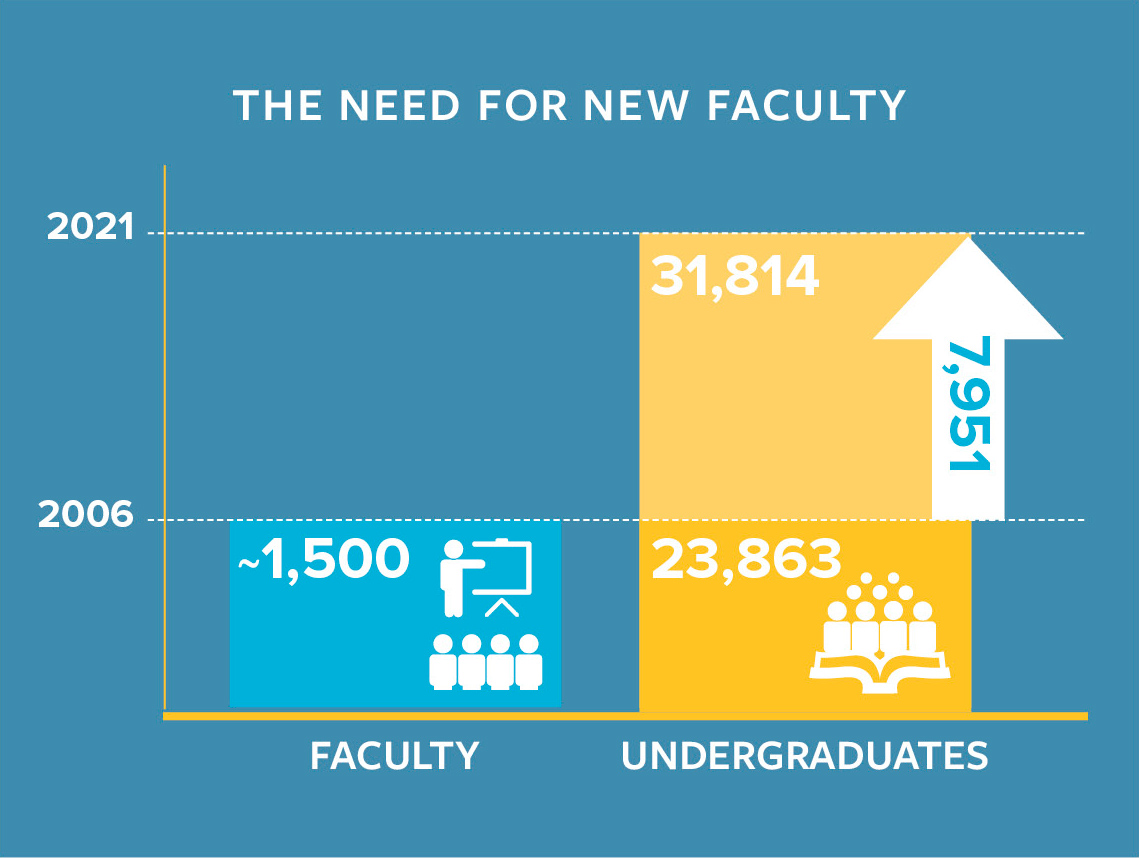 A top priority for Chancellor Carol T. Christ and for Berkeley's Light the Way campaign is to add 100 tenure-track faculty positions. The most powerful, lasting way to achieve this is to create 100 endowed chairs, a type of endowment that generates annual resources the chairholder can use for research, teaching, and other scholarly activities. At Berkeley, there are several types of chairs for junior faculty members at the beginning of their careers, senior faculty, or academic leaders. Chancellor's Chairs, for example, perform double duty: support a highly distinguished faculty member, while also creating a new position.
To date, 27 Chancellor's Chairs have been established in 12 schools, colleges, and divisions.
From a donor's perspective, chairs provide a unique opportunity to recognize a particular faculty member or research interest and are often named after the donor or in honor of someone of their choosing. From the university's perspective, endowed chairs are the cornerstone of recruiting and retaining stellar faculty — especially critical as we compete with the world's best universities, most of which have larger reserves. Chairs are supported, and grow, in perpetuity. In 1872, UC Regent Edward Tompkins donated 47 acres of land in Oakland to establish the University of California's first endowed fund, a faculty chair in East Asian studies. Today, that original gift of $50,000 has grown to over $8 million and funds four chairs in Asian languages, cultures, and literature.
Beyond endowed chairs, there are many ways to boost faculty excellence, whether that is through supporting a specific school, college, or program, research initiative, teaching facility, or an opportunity of a donor's own design.
Recognizing potential
As a postdoctoral researcher in chemical engineering at MIT, Markita del Carpio Landry was introduced to nanotechnology and its potential to expand the horizons of scientific research. She says that after joining the Berkeley faculty in 2016, "I promised myself that if I was ever completely in charge of my own research program, I wouldn't take the safe route, even if it could cost me tenure or job security. I'd make the most of a position like this, where I'm the one deciding what gets researched."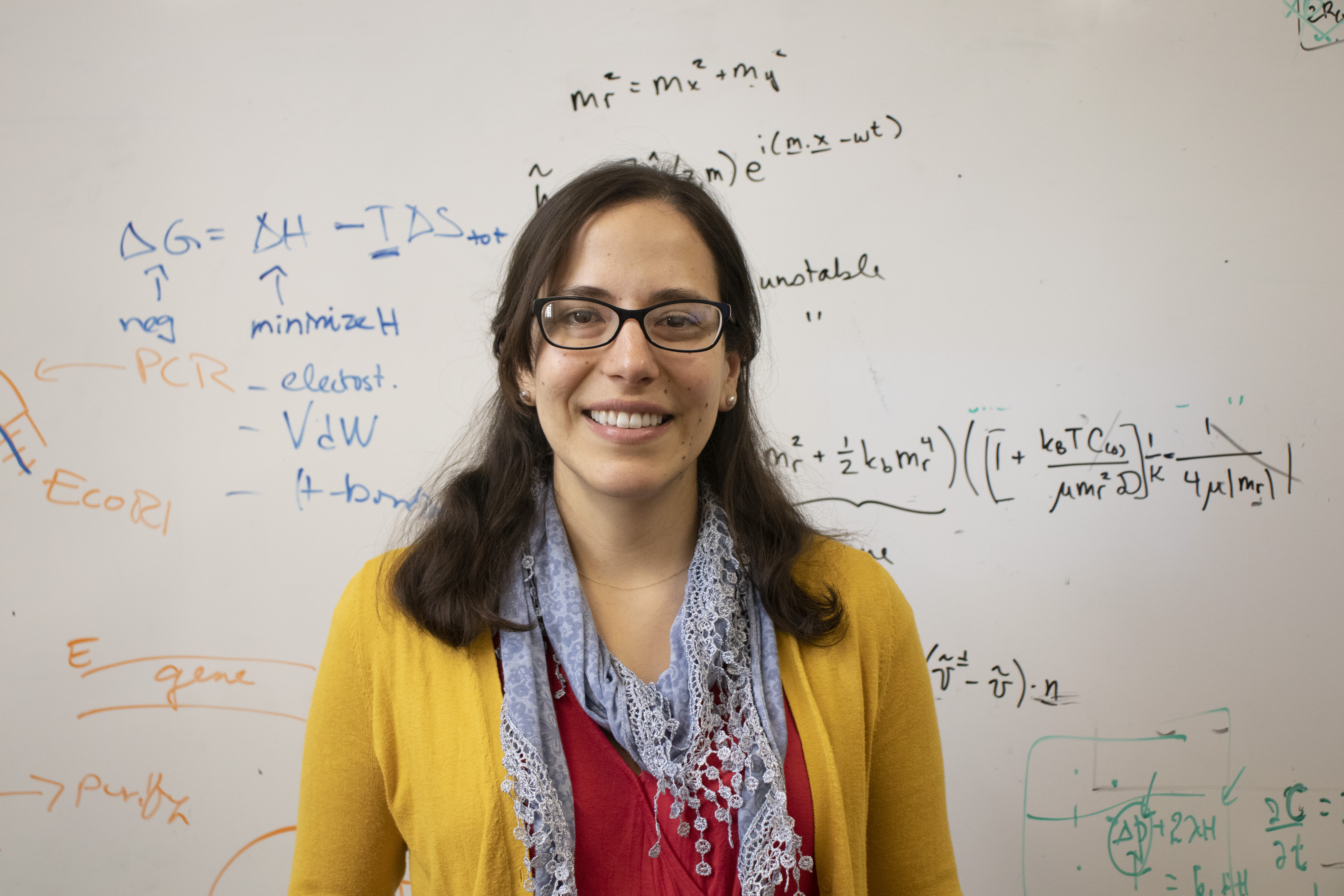 That boldness is one factor that led Landry, as assistant professor in chemical and biomolecular engineering, to be named the inaugural recipient of the Philomathia Prize. Established in 2021 from the Philomathia Foundation, the $200,000 prize will be presented annually to one early-career faculty member from any discipline.
"Our intention is for the Philomathia Prize to inspire Berkeley's faculty and enable them to pursue the kind of highly original inquiry with the potential to yield the most important advances," says Wilfred Chung, president of the foundation, which provides seed funding, scholarships, and fellowships to forward-thinking faculty and students at its partner institutions.
Pushing the boundaries of chemistry, biology, medicine, and agriculture, Landry and her lab team have been developing novel nanotechnology tools that could be deployed, for instance, to genetically alter agricultural plants more efficiently, or to investigate how neurons in the brain communicate chemically. She plans to use the prize to design optical probes to advance autism research.
Preliminary data have been encouraging, and Landry's lab already has engineered devices that measure and monitor neuromodulators, such as dopamine and serotonin, in the living brain. Despite these successes, Landry has faced funding challenges and considers the Philomathia Prize to be invaluable. "My research program, without the support of philanthropy, would look absolutely nothing like it does now," she says.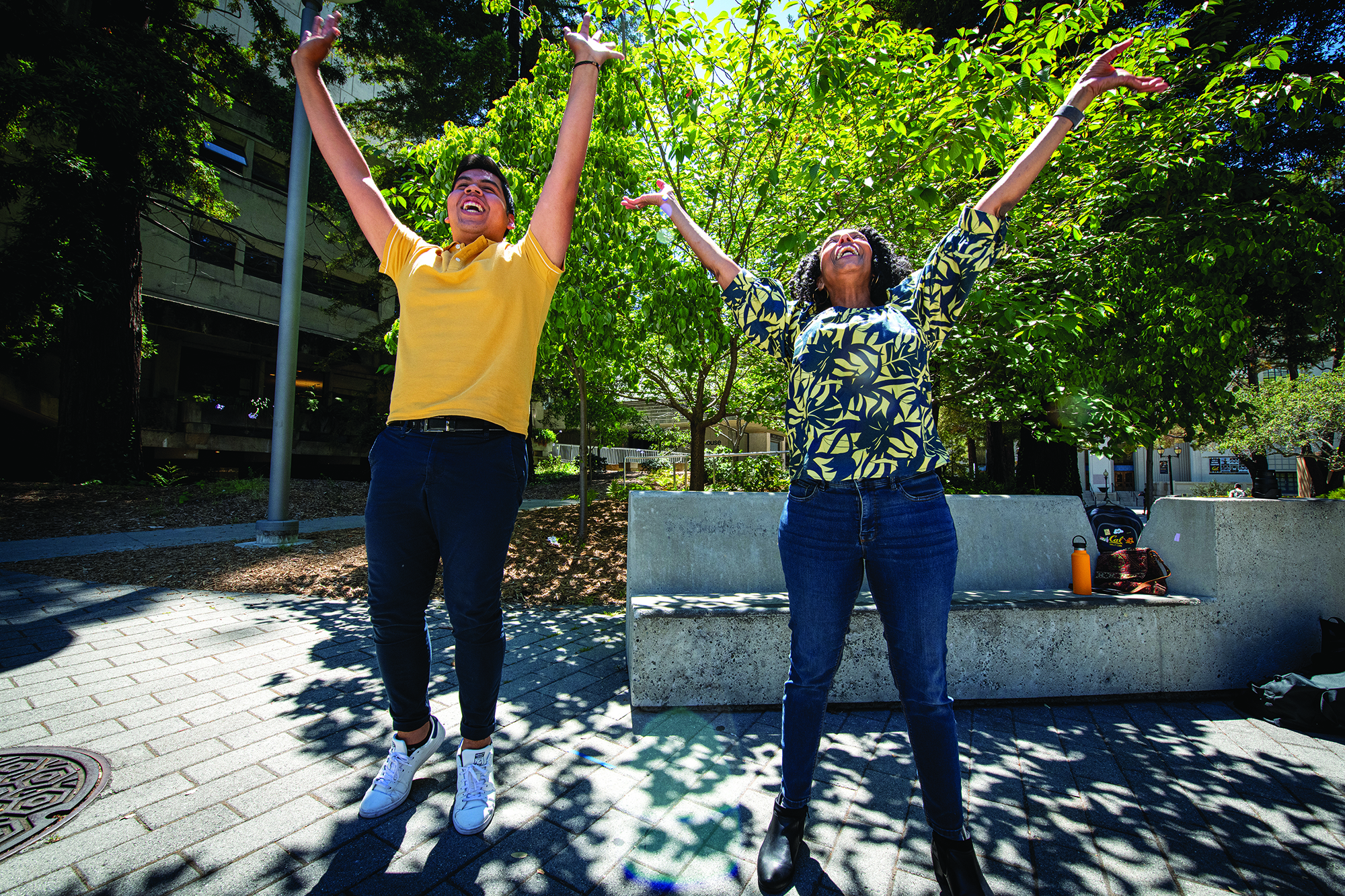 Learning how to breathe
As a first-year student in architecture, Joseph Gonzalez '22 was overwhelmed by his coursework and the intense demands on his time. He auditioned for an acting class in search of relief — and instead found a refuge.
Taught by Margo Hall, an award-winning actor and director, the students explored their personal and family stories, as well as their bodies, to learn how to bring their full selves into developing characters and scenes. "Ms. Hall taught me how to check in with myself, how to regain my confidence," says Gonzalez. "She taught me how to breathe."
"I am not interested in creating superstars. I am interested in creating human beings who can impact the world with whatever work they do." — Margo Hall
Gonzalez says that may sound "weird," but at the time, the ability to find peace, to breathe, was an essential survival skill. Just months after COVID-19 had begun crippling the world, another upheaval was unfolding in the United States: the killing of George Floyd and the racial unrest it sparked. Hall's prompts for students to explore their responses to these crises helped Gonzalez realize he was better suited for the arts over architecture. He changed majors and was in a virtual play directed by Hall that the cast built from the ground up using their own experiences of this unsettling time.
When reflecting on what makes an excellent teacher, Hall says she is not interested in creating superstars. She is interested in creating "human beings who can impact the world with whatever work they do. There's always art involved in that — because you have to dig deep into your soul to find your true self."
No matter what Berkeley faculty are teaching, what ties them together is a desire to create human beings who can impact the world, while shaping a better world themselves.