A decade ago, as a new faculty member, Angela Marino knew that Berkeley was demanding. "Funding for the humanities was scarce," she says. "An opportunity to jumpstart a big idea was like finding water in the desert." She received support from the Hellman Fellows Program — enabling her research to take root, and new student opportunities and research questions to bloom.
Marino's fellowship centered on a concept she calls "fiesta politics." It analyzes festivals as living, dynamic expressions "of how we organize ourselves as a collective society around land and water, migration, climate change, and what makes a functioning democracy," she says. A tenured professor today, Marino is now working with students, faculty, and community partners at the Latinx Research Center to examine representation in democracy and media, and what we can learn from resistance movements in the Global South to build a more people- and planet-centered democracy.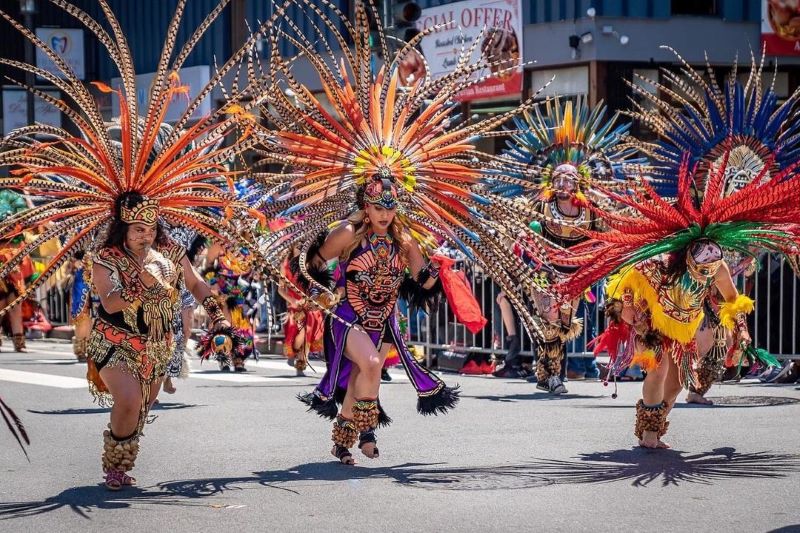 Marino's path exemplifies the Hellman program's intent: supporting early-career faculty during a challenging time so they can take risks and advance their careers. Hellman fellowships were like water to help them plant more seeds and grow.
Critical support during a vulnerable period
Faculty are often expected to contribute to a "three-legged stool" — one leg for research, one for teaching, and one for service — and their advancement is largely tied to success in these areas. But early-career faculty face additional responsibilities, from learning how to grasp the art of teaching, advising, and managing students, to navigating complex institutions, to finding external research grants.
As a recently tenured faculty member at UC San Diego (UCSD) in the early 1990s, Frances Hellman, now a professor of physics and of materials science and engineering at Berkeley, knew these challenges firsthand. In 1995, she and her siblings partnered with their late parents, F. Warren '55 and Patricia (Chris) Hellman, to establish the Hellman Fellows Program. It provides critical support during a vulnerable period to junior faculty who radiate promise as rising stars.
First launched at Berkeley and UCSD, the program now supports budding faculty across all 10 UC campuses — including 467 at Berkeley since its inception. The goal: to help them shine in the UC universe and become permanent fixtures in the faculty firmament. Nearly 77 percent of Berkeley's fellows are still on campus, highlighting how Berkeley also benefits from their success.
"It was truly one of my parents' greatest joys," says Frances. "They appreciated the intelligence, rigor, creativity, and enthusiasm each fellow brought to their area of study, and they loved to hear about the projects."
To honor their parents' legacy, Frances and her siblings gave a landmark $20 million matching gift to Berkeley to create The Society of Hellman Fellows. Once fully endowed at $40 million, the society will double the number of fellowships awarded each year from 15 to 32.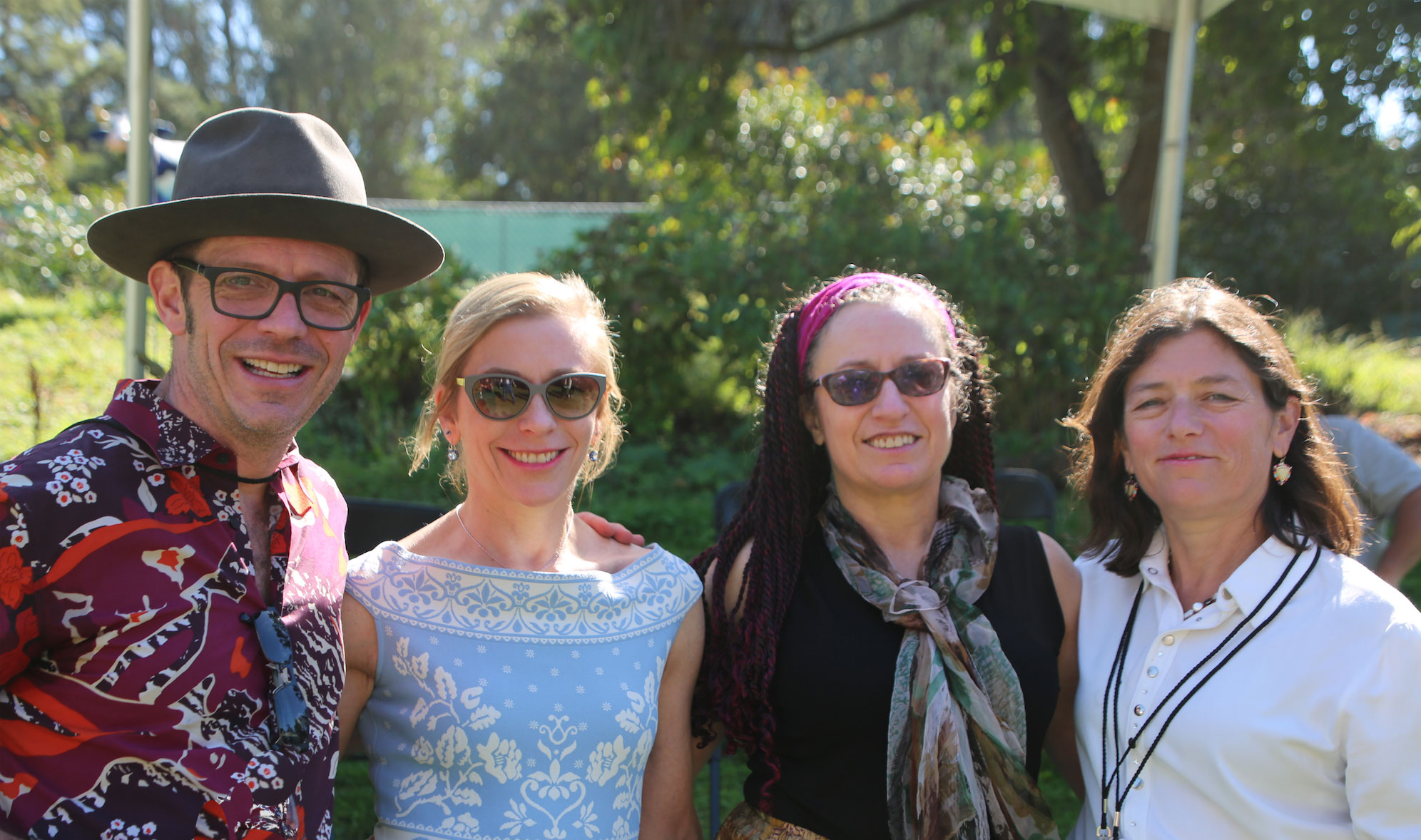 To date, 22 of the 32 matches remain available. Completing the challenge will have a profound impact on scholarship, faculty retention, and student experience. It is also rare in that it serves faculty across the STEM fields (science, technology, engineering, and math); social sciences; arts and humanities; and 10 professional schools.
"Young faculty are at the peak of their creativity, but they sometimes have to spend meaningful amounts of time seeking funding that may not relate to their focus area," says one anonymous donor who established a STEM fellowship. "If we can facilitate that funding so they can focus on what they're passionate about, that's more rewarding to them, to Berkeley, and to us as donors."
The following three faculty were able to establish scholarly roots and move their research forward with a Hellman fellowship.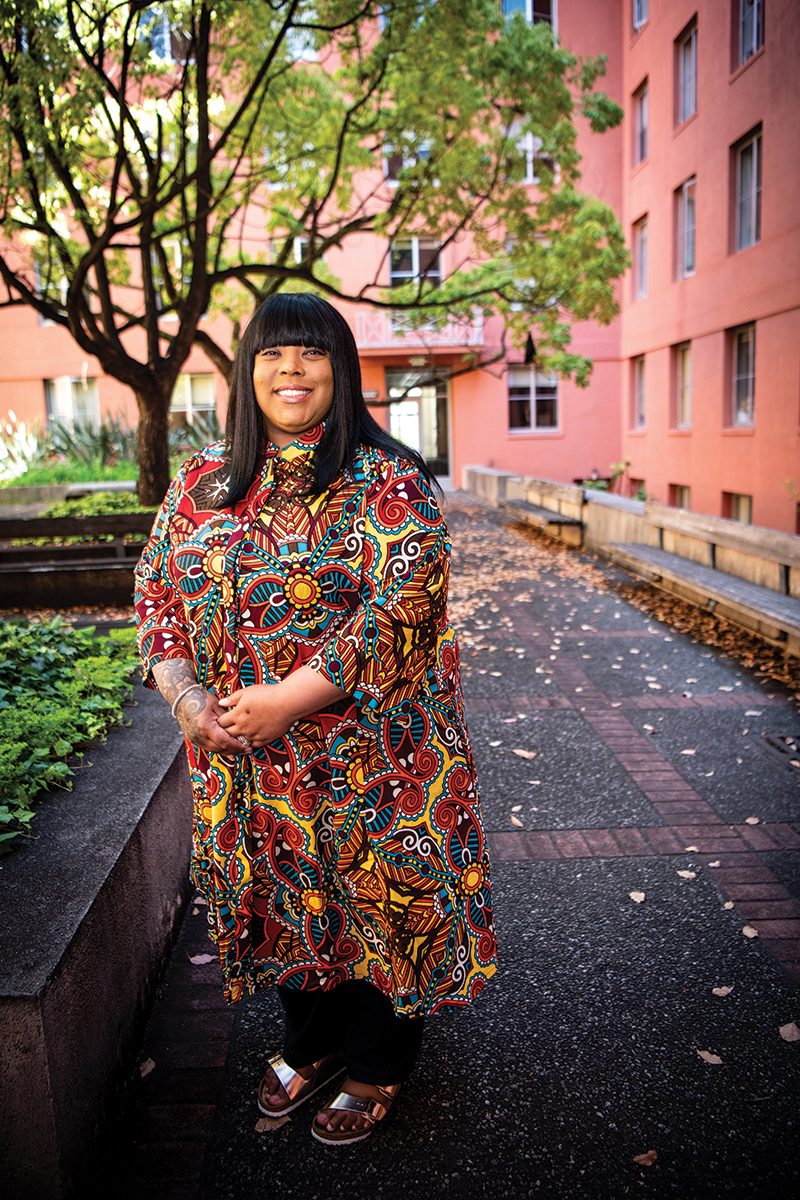 Stephanie Jones-Rogers, Chancellor's Professor of History
Were white Southern women unaware of the brutalities of slavery? Not according to Stephanie Jones-Rogers's groundbreaking book, which demonstrates that white women actively participated in the slave market, profited from it, and used it for economic and social empowerment. They Were Her Property: White Women as Slave Owners in the American South was published in 2019 and has won several awards since.
Her current project, Women of the Trade, also relies on previously under-examined archival sources. Her Hellman funding supported a year-long sabbatical that included travel to London and Ghana, where she examined the archives of the Royal African Company — financial records, journals, and correspondence — as well as the records of private slave traders to document English women's involvement in the British slave trade beginning in the 1660s.
"Offering support in this early stage can mean the difference between thriving and floundering in the academy." — Professor Stephanie Jones-Rogers
"When we center women's voices and experiences," she explains, "we come to realize that they were more than passive beneficiaries of slavery; they were linchpins of the system. Recognizing their active and deliberate roles in the institution delivers justice to the people they oppressed and enslaved."
Jones-Rogers's work offers convincing and often chilling evidence to change our understanding of American and global history. She sees early-career funding like the Hellman fellowship as vital. "Offering support in this early stage," she says, "can mean the difference between thriving and floundering in the academy."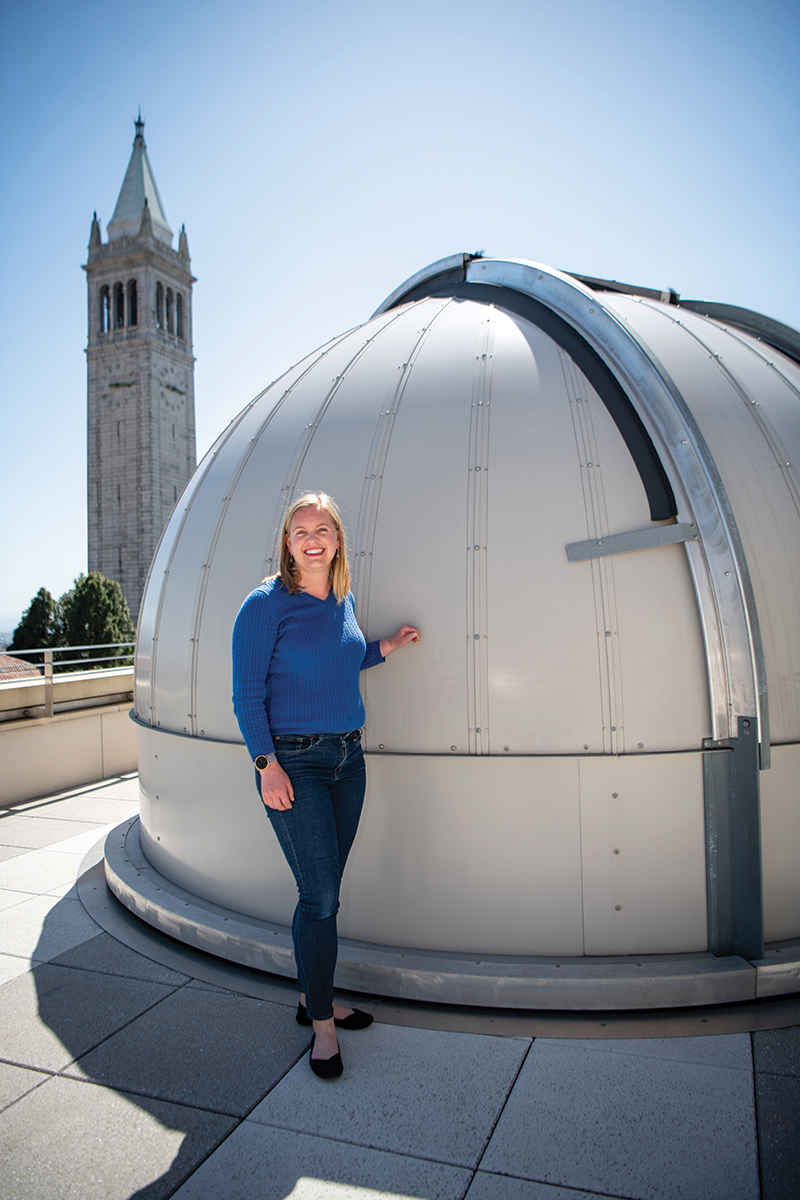 Courtney Dressing, Assistant Professor of Astronomy
Courtney Dressing seeks out and studies planets beyond our solar system, aiming to understand the prevalence of exoplanets and their prospects for harboring life. Her 2019 Hellman fellowship enabled her to vet several hundred potential planets around nearby stars from among thousands of candidates detected by the Transiting Exoplanet Survey Satellite.
"[B]ecause it was such a Berkeley-related award," says Dressing, "I wanted to be sure that Berkeley students got to benefit from it." She trained 20 undergraduates to work with exoplanet data, search for planets, and distinguish actual exoplanets from false-positive imposters.
The pandemic forced Dressing to reduce her undergraduate team to three, but she used the Hellman funds to support their research. Arjun Savel '20, for instance, observed target host stars from Lick Observatory, wrote two peer-reviewed publications, and presented at a professional conference. Having undergraduate research assistance also freed up Dressing to secure long-term support from NASA and other sources.
As a relatively new faculty member, being a Hellman Fellow gave Dressing "a confidence boost at a time in my career that was somewhat stressful." She adds, "It was so nice to know that I had that funding, so I did not have to feel quite as much pressure about having to submit grant proposals while working from home and figuring out how to teach my class over Zoom."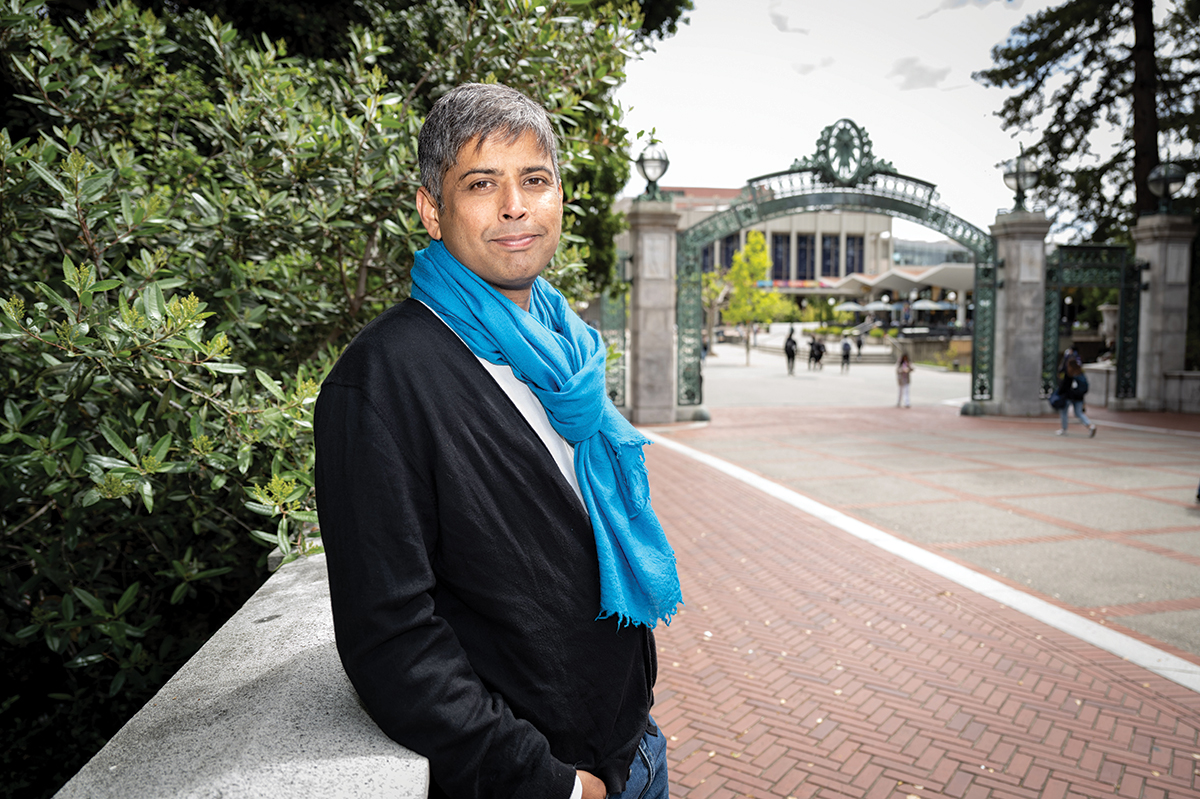 Sugata Ray, Associate Professor of History of Art and South and Southeast Asian Studies
What can 16th-century India teach us about 21st-century California? Sugata Ray's book Climate Change and the Art of Devotion explores the impacts of climate change on art, architecture, and religion in northern India during the repeated monsoon failures of the 16th through 19th centuries.
Ray arrived at Berkeley in 2012, when California's drought was reaching crisis proportions. He began to wonder how our perceptions of water and land change during times of environmental upheaval.
Reframing his dissertation research, he explored how water — as monsoons grew unpredictable — became more central in representations of Krishna, and how lush gardens and botanical motifs surrounded temples and palaces as deforestation became more acute. The resulting award-winning book was the first in the field of art history to study art and climate change in South Asia.
"It is only because of the Hellman funding that I could afford to produce a book that does justice to the artwork." — Professor Sugata Ray
"It is only because of the Hellman funding that I could afford to produce a book that does justice to the artwork," says Ray, noting that image rights and full-color printing can be prohibitively expensive for early-career faculty.
Ray's scholarship elevates Indigenous and local practices that tie conserving the land to religious understandings of the environment. He offers the Lakota concept of mni wiconi ("water is life") as an example that inspired his thinking. In his courses, he explores how John Muir's notion of a pristine wilderness, for example, disregards Indigenous stewardship of places like Yosemite.
His teachings stick. Online reviews describe Ray as "a gem" who "opened new perspectives on ecology and art."
Contact campaign@berkeley.edu to discuss empowering brilliant faculty by establishing a match to create a Hellman fellowship.