Philanthropic endowments often provide a prominent professor with extended support for research. A trio of recent endowments to Berkeley illustrates how they can fulfill a variety of goals, while sharing the quality of having a sustained impact.
Endowed coach a first
Three decades after an early date at a driving range, their passion for golf inspired Alex '78 and Marie Shipman to endow the first named coaching position in the history of Cal Athletics: The Alex and Marie Shipman Director of Men's Golf Endowment.
This gift honors their friend and former men's golf coach Steve Desimone, who retired last spring after leading Cal's team for 37 seasons. As Alex says, "In addition to leaving a lasting legacy for the donor, a coaching endowment can lead to sustainability for a team."
Succeeding Desimone as the new director of men's golf is Walter Chun '01, M.A. '03, a former student player and team captain who has worked for the golf program since 2002. Chun has served as associate head coach since 2009 — a period when the Golden Bears were the nation's top-ranked men's golf team in 2012–13 and twice reached the NCAA Championship semifinals.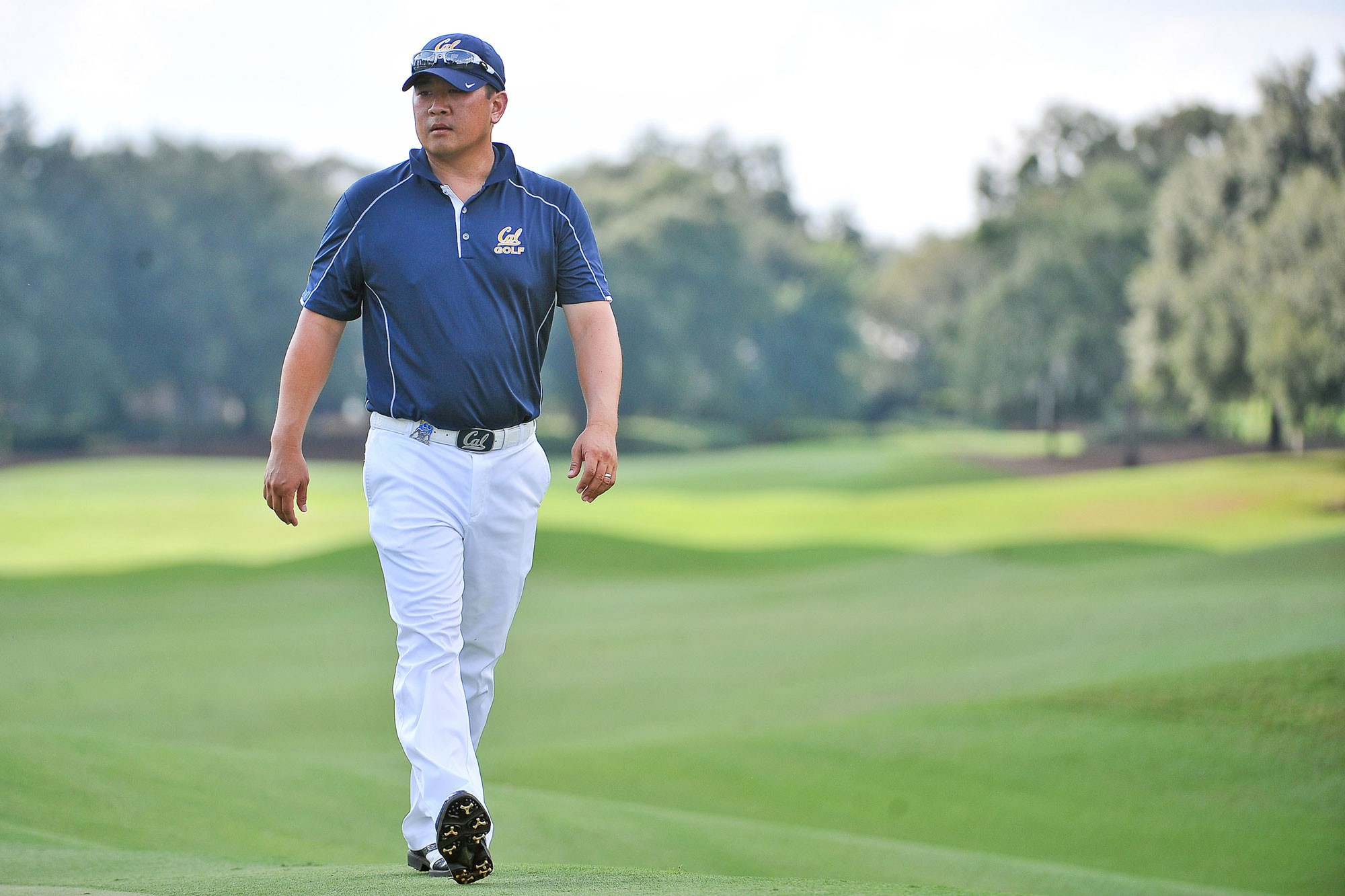 Director of Athletics Mike Williams says, "I applaud Alex and Marie for pioneering this permanent support of Cal Athletics in a way that celebrates a legendary Golden Bear." Williams also says Chun is "the ideal selection" as head coach.
Student-athlete Collin Morikawa '18 agrees about the new head coach: "He's represented Cal so well for so long… and I know he's going to do as much as he can to make us into better people and better student-athletes."
How a garden grows
Two frequent visitors and past contributors to the UC Botanical Garden provided a generous gift — the garden's largest ever — to mark its 125th anniversary. The anonymous couple's establishment of the $10 million Horticultural Happiness Fund will sustain the salary of four horticulturists, among 13 currently on staff, who care for 34 acres of priceless plant specimens. This endowment will also initiate a matching challenge to support expanding research and conservation efforts and to cultivate greater diversity in the garden's plants and its audiences.
Already possessing a remarkably diverse collection, the garden is a living museum of 11,000 different types of plants from six continents. The flora of California, a global biodiversity hotspot, is well represented in a substantial number of native plants. Other highlights include nationally recognized collections of cycads, ferns, oaks, and magnolias, as well as herbs and other ethnobotanical plantings — plus many spaces for quiet contemplation.
"The plants don't grow themselves," says horticulturist Corina Rieder, who nurtures and tends the garden's orchids and other greenhouse residents. "It's a great pat on the back to be recognized for our work and be funded."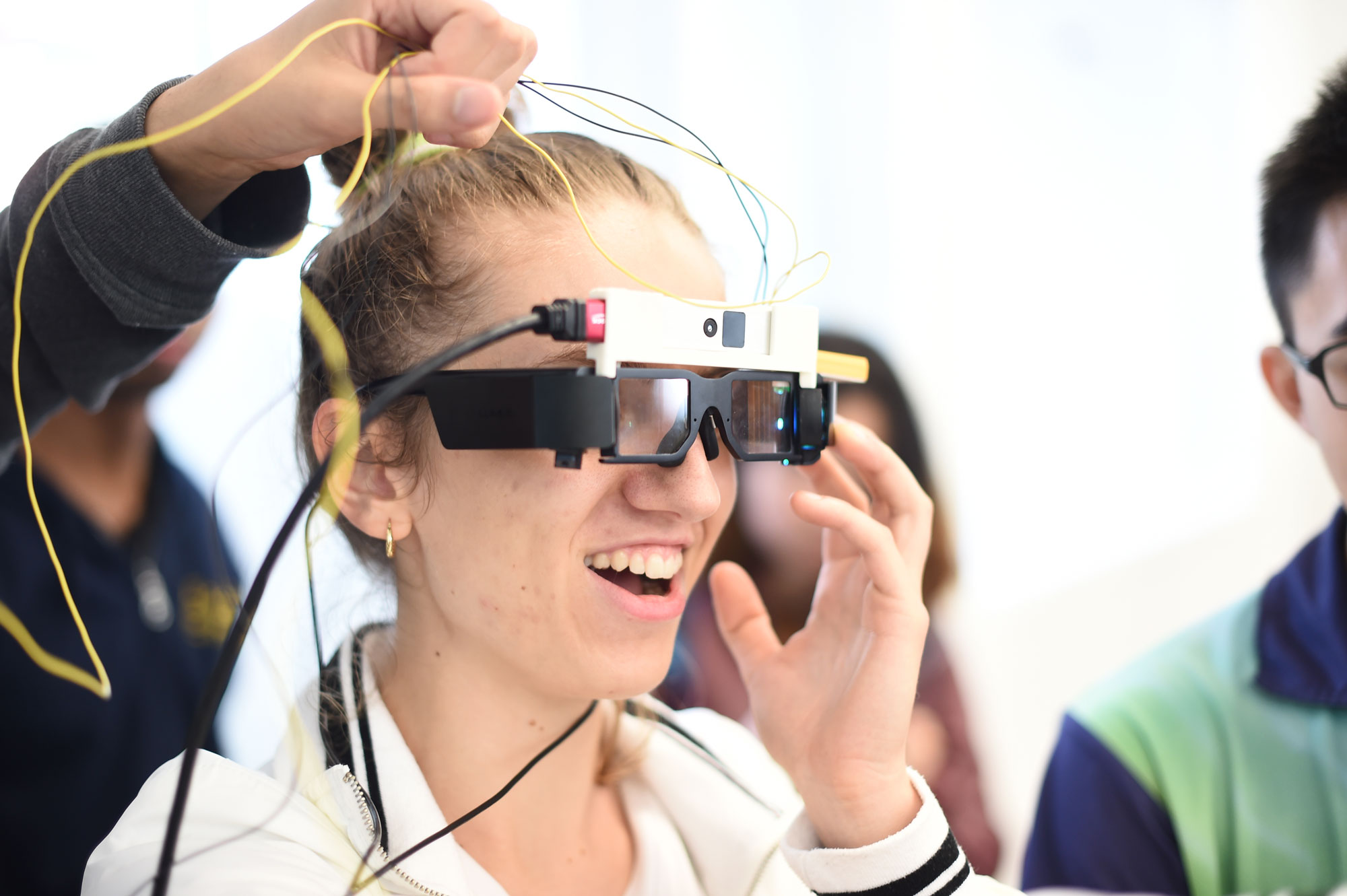 Dual degree to produce "double threat" graduates
Alumni from the College of Engineering and the Haas School of Business have created the Joint Engineering and Business Fund to endow a new undergraduate degree program. The Management, Entrepreneurship, & Technology Program (M.E.T.) will integrate business and engineering education and instill a rich understanding of technology — so students can successfully innovate in startups or more established enterprises, with an eye toward addressing social challenges.
As of fall 2017, students accepted into M.E.T. can earn simultaneous B.S. degrees in business administration and engineering. One track combines business with electrical engineering and computer sciences (creating new technologies, software, or mobile apps). The other track focuses on business and industrial engineering and operations research (making and managing complex systems, such as financial networks or energy grids). Each cohort will be kept small to build a close-knit community and facilitate strong mentoring opportunities.
Both schools maintain close ties to Silicon Valley and other innovation hubs and offer a top-ranked education to their undergraduates. "Our industry partners can't wait to meet our M.E.T. graduates," says Berkeley Engineering Dean S. Shankar Sastry. "They're eager to recruit leaders who can bring inventions into the marketplace."
Berkeley-Haas Dean Rich Lyons also sees a promising future for graduates of the new program. He says, "Their M.E.T. education will greatly expand their capacity to shape parts of our future that we cannot even see today."