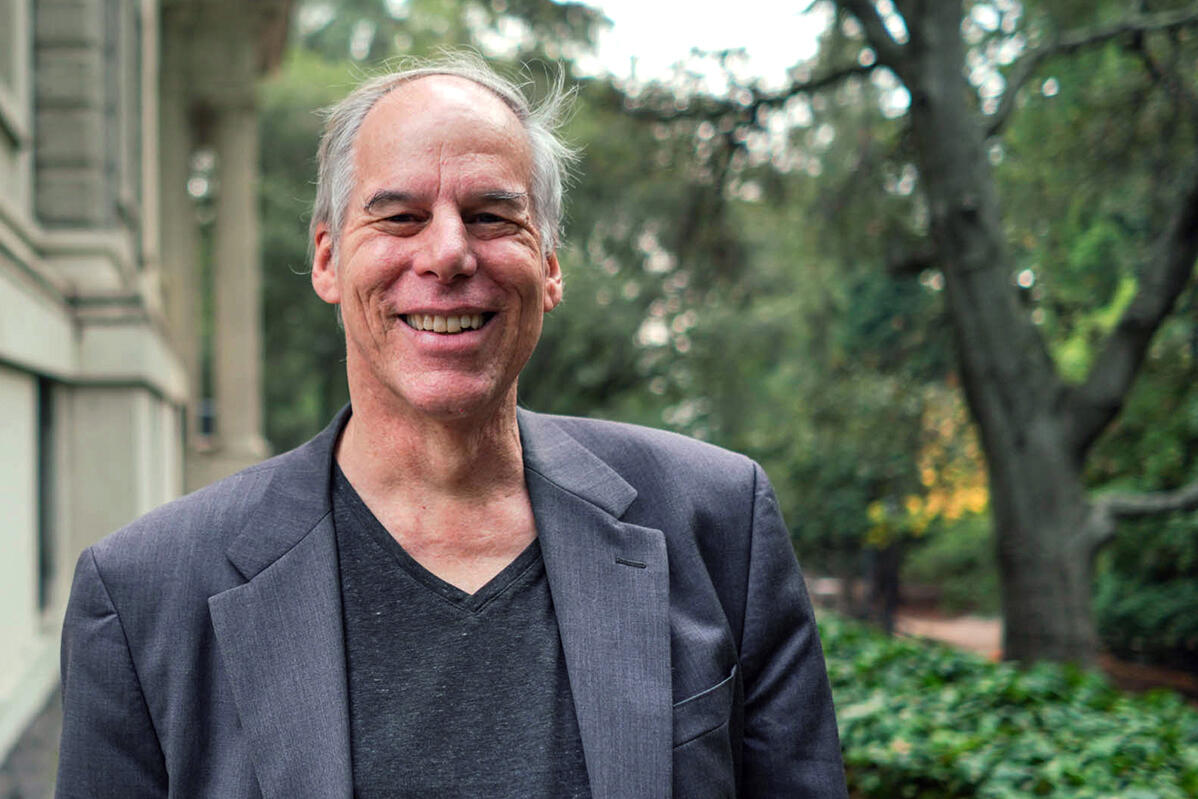 His parents met at Cal. His father David was invited by Glenn Seaborg — whom he had met while working on the Manhattan Project — to pursue a Ph.D. in chemistry at Berkeley, and later joined the faculty. Alan's mother Lieselotte (Lilo), whose family had fled Germany when the Nazis came to power, came to Berkeley as an undergraduate in 1937 on the recommendation of her uncle, Nobel laureate Otto Stern, and subsequently completed a Ph.D. in chemistry. Both David and Lieselotte attended Berkeley at a time when state funding kept costs low for students of any economic background.
In an era of diminished state funding, Alan recognizes that private philanthropy plays a vital role in supporting equality of opportunity as well as giving students and faculty access to the resources they need.
In 2010, he helped his father establish the David and Lieselotte Templeton Endowed Chair in Chemistry. In honor of his mother — who went on to work as a research scientist at Lawrence Berkeley National Laboratory and Cal — the chair supports faculty members, especially women, who are balancing the demands of an academic career while raising a family.
"Art history provides a way to understand society, people, psychology, power, and what people value." — Alan Templeton
This initial gift got Templeton thinking about ways to support the History of Art program at Berkeley. In Spring 2020, at the height of pandemic-induced financial uncertainty, he established the Templeton Fellowship in History of Art, an endowed fund supporting doctoral students. Graduate student support wasn't the only area of need in History of Art, but it was the most acute: the department had just made the difficult decision not to offer admission to any doctoral students that year due to concerns about financial support for them. It was also strategic: matching funds for graduate student endowments effectively doubled the gift. The fund is poised to support its first students in Fall 2023.
Templeton is a strong believer in the power of art as a vital part of the historical record that illuminates cultural and social trends. "Art history provides a way to understand society, people, psychology, power, and what people value," he explains. "It's an enduring record of the stories that are most important to a civilization and place."
Nor is an in-depth knowledge of art financially impractical. "The people who think art history is irrelevant from a career point of view clearly don't know anything about the art world. It's billions of dollars."
He is quick to specify, though, that the benefits of studying the arts are multifaceted. "The arts and art history are sometimes derided as decorative, but they're essential to a well-lived life."
"A great university is not just preparation for jobs," he adds, "it's becoming part of a larger world. One of the goals should be to help produce well-rounded citizens, who are able to think about problems from different points of view."
Templeton's other gifts to Berkeley have included endowed funds for the Art History/Classics Library and the Environmental Design Library as well as gifts in support of BAMPFA. He is a Builder of Berkeley and joined the UC Berkeley Foundation Board of Trustees in 2019, using his role to advocate for support of Berkeley and public higher education.
His support extends beyond Berkeley to other UC campuses. At his alma mater, UC Davis — where he majored in art history and psychology — he has funded a faculty chair in Art History and established the Templeton Colloquium in Art History. In 2021 he was awarded the highest honor UC Davis bestows, the UC Davis medal.
Having gone to Richmond public schools, he knows that "the door to a larger world, where opportunities will open" is often a campus like Berkeley or Davis for students from lower-income families. Moreover, he explains, private philanthropy is a way to demonstrate support for specific programs and efforts — and the UC system in general — to decision-makers in Sacramento.
Sara Guyer, Dean of the Division of Arts and Humanities, says "Alan consistently makes gifts with an eye to demonstrated needs in areas that will directly benefit students. He brings a wonderful combination of vision, pragmatism, and dedication to the arts, and we are profoundly grateful for his generosity and his advocacy."