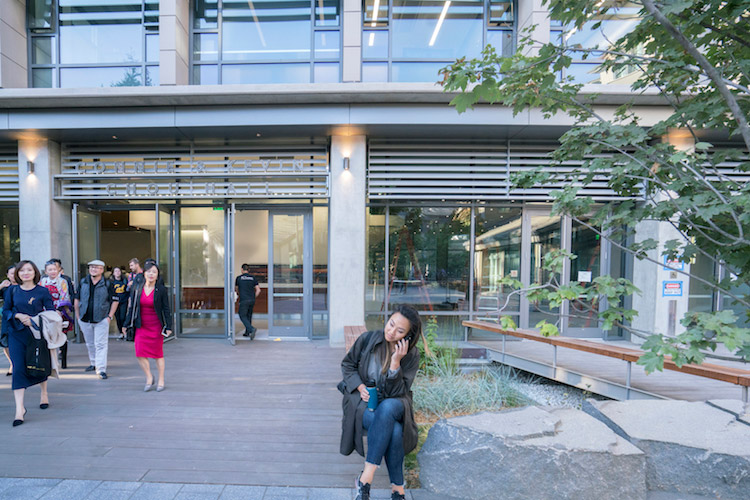 In early 2019, Connie & Kevin Chou Hall became the country's greenest academic building, having earned TRUE Zero Waste certification at the highest possible level along with a LEED Platinum certification for its energy efficient design and operation. It is the first academic building to have earned both certifications.
The TRUE Platinum Zero Waste certification came after more than a year of dedicated waste sorting, composting, and other efforts to divert over 90 percent of Chou's landfill waste. "The whole team is beyond excited to lead the way with the country's greenest academic building," said Danner Doud-Martin, the staff lead of the Haas Zero Waste Initiative and associate director of the International Business Development (IBD) Program at Haas. "It's been such a journey — more than two years of trying to get all of our stakeholders on board with behavioral changes. It's been a significant challenge, but we are so proud of all that we've accomplished."
Chou Hall's forward-looking sustainable status is appropriate for the building's bold, modern design and its cutting-edge facilities, designed to accommodate future advancements in management education — a place where classroom and digital learning work together to foster community and provide world-class education.