The Philomathia Prize is presented annually to one early-career Berkeley faculty member from any discipline who demonstrates great distinction and promise in their academic field. Now in its second year, the prize comes with a monetary award of $200,000 for use at the awardee's discretion over a three-year period. "I feel incredibly honored and humbled," said Redfearn. "This is an enormous motivation for me to continue this work and strive to make meaningful contributions to my field with our graduate students."
"The selection committee was impressed by the impact of Professor Redfearn's previous filmmaking and by her intensive collaboration with students on their films. Her proposed project has great potential to engage a broad cross-section of the campus community around the critical issue of climate change," said Wilfred Chung, philanthropist and president of the Philomathia Foundation, which established the prize through a generous endowment gift.
Redfearn joined the Berkeley faculty in 2020 from Boston University, where she taught visual storytelling to film and journalism students. Her films often address environmental and social justice issues, including sea level rise and mass incarceration. They have been shown on PBS, HBO, CNN, and other outlets. Redfearn's first documentary, Sun Come Up, received an Academy Award nomination in 2011.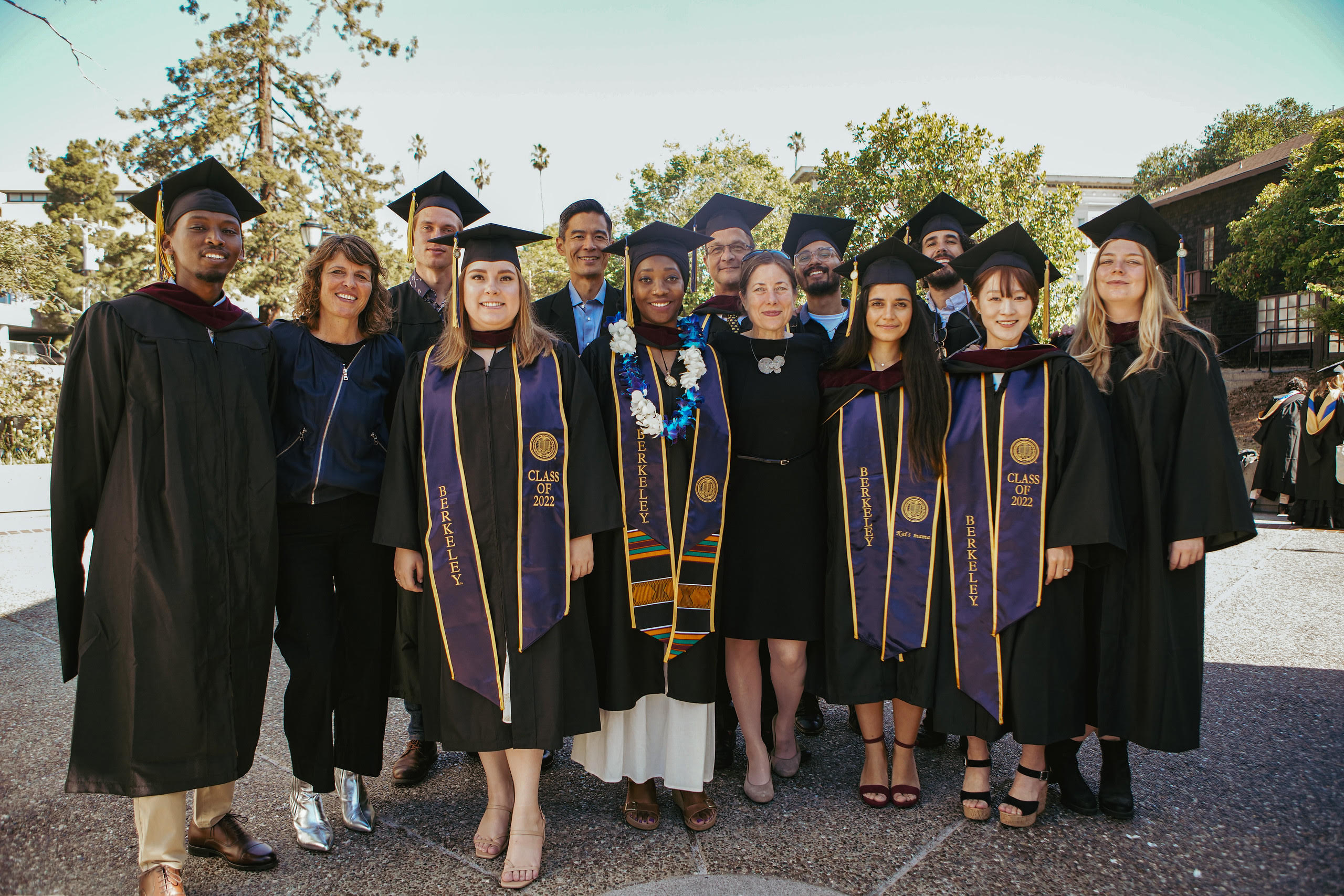 Redfearn's journey into filmmaking began during her undergraduate education at Wellesley College. She designed an independent major around photography, film, and environmental studies, which included a field course on tropical ecology at the La Selva Biological Station in Costa Rica. She returned there as an Earthwatch volunteer and began filming the fieldwork of researchers. Redfearn said, "I spent the whole summer thinking, 'Do I want to be a forest ecologist, or do I want to be a filmmaker?'"
While capturing a column of leafcutter ants parading through the forest, Redfearn became absorbed by all that she could observe and communicate through her lens. She determined that filmmaking would best combine her interests in environmental science and visual storytelling.
After launching her film career, Redfearn attended Columbia School of Journalism to bring journalistic standards of rigor to her work. She now instructs her Berkeley students to pursue rigorous reporting before any footage is shot. Other core principles of her approach to teaching documentary filmmaking include finding human stories illuminated by their subjects' personal experiences and achieving arresting production values.
"Deep research and cinematic excellence require resources. So, having the funds to support the work is a remarkable opportunity," said Redfearn. "It also unlocks the potential for the work to have a lasting impact."
Receiving the Philomathia Prize allows Redfearn and her graduate journalism students to explore together new forms of documentary storytelling and experiment with ways to reach and engage audiences. This work will be part of a new multidisciplinary program on climate change led by recently hired professor and Knight Chair in Climate Journalism Jason Spingarn-Koff.
"Climate change isn't just any issue. It's one of the most challenging issues of our time," Redfearn said. "The magnitude and the urgency of the issue require nothing less than radical collaboration, in-depth reporting, and dramatic, cinematic storytelling that engages people in a deep way."
Redfearn and the students, collaborating with subject matter experts across campus, will produce a project that encompasses documentary films, photography, and emerging forms of visual media. There will be community engagement opportunities for dialogue about the films, solutions, and our climate future.
Much of the prize funds will go to research, produce, direct, and edit five short documentaries. Possible topics include water scarcity, food security, conservation, and how climate change affects human mental and physical health. Environmental justice is likely to be an overarching theme of the films. Students will be encouraged to pitch specific stories, as occurs in Redfearn's year-long documentary workshop for second-year journalism students.
School of Journalism Dean Geeta Anand said that Redfearn "represents the very best of Berkeley Journalism's aspirations to publish work that has an impact on the biggest existential threat of our times — climate change — and to do so while mentoring with passion and inspiration the next generation of diverse storytellers."
Redfearn and her students have explored climate change and the environment in prior work. Sun Come Up follows environmental refugees from the Carteret Islands as their South Pacific homeland faces inundation. Two recent films by students of Redfearn's — Washed Ashore by Cameron Nielsen and Ley Heimgartner and When They're Gone by Kristen Hwang — focus, respectively, on the mystery of increased mortality of Pacific gray whales and the vulnerability of crops in California that depend on honeybee pollination.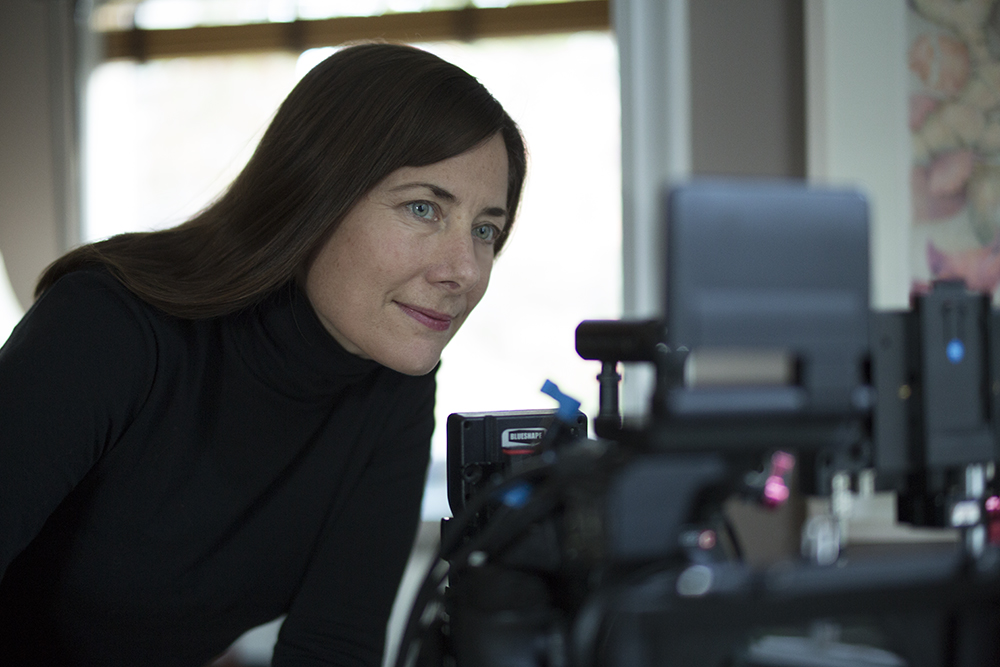 Redfearn will receive the Philomathia Prize during the campus celebration of Philomathia Day on January 31, 2024. The event will include a public forum that is being developed.
"Philomathia Day represents an opportunity for the campus community to come together to share ideas and solutions for some of our most pressing problems, and to learn more about the accomplishments of our faculty awardee and students," said UC Berkeley Chancellor Carol T. Christ.
The Philomathia Prize recipient alternates between a STEM discipline and a social sciences or humanities discipline. Last year's inaugural prize recipient was Markita Landry, assistant professor in the Department of Chemical and Biomolecular Engineering. The Philomathia Prize competition is open to tenure-track assistant professors and recently tenured associate professors. A committee of tenured Berkeley faculty selects the recipient. The honoree is expected to uphold the Philomathia Foundation's vision of seeking innovative means to promote the betterment of humankind through a commitment to education and research. The nomination process for the next Philomathia Prize opens in October. For more information, visit: vpf.berkeley.edu/faculty-fellowships/philomathia-prize
Dedicated to improving the human condition through the support of innovative individuals and ideas, the Philomathia Foundation has been a generous philanthropic partner with UC Berkeley for more than two decades. It has provided significant gifts to build the East Asian Library and Tien Center for East Asian Studies, to establish the Berkeley Energy and Climate Institute and the Advanced Bioimaging Center, and to support graduate student and postdoctoral fellows in the environmental sciences.