Last season, Cal football player Patrick Laird '18 emerged as a top Pac-12 running back. He also developed an eye-catching touchdown celebration: positioning his hands to mimic reading a book. When he realized he was winning a lot of attention, he turned toward using his role as a star player to positively impact kids.
Laird, who is passionate about reading, learned about summer learning loss, a phenomenon in which children's academic knowledge slips during vacation months. As a result, he launched a reading challenge for first through sixth graders in which kids committed to reading a certain number of books depending on their age. The reward? Free tickets to Cal's 2018 season opener against North Carolina.
More than 3,600 children registered for the Patrick Laird Summer Reading Challenge.
To encourage participation, Laird spoke to nearly 30 kids' groups, often likening the brain to a muscle: If you don't use it, you lose it. He also wanted them to hear a different voice.
"I'm a Division I football player with the message that reading is cool, and education is fun," he says. "The kids I'm trying to reach may be struggling or don't think reading is as fun as I do."
Andie Wiskerson (below) of Concord, California, joined the challenge because she loves Cal and wanted to meet Laird. "Reading relaxes me," says the seven-year-old, whose favorite chapter books feature Heidi Heckelbeck, a whimsical young witch who "figures out how to be a good babysitter and she does magic."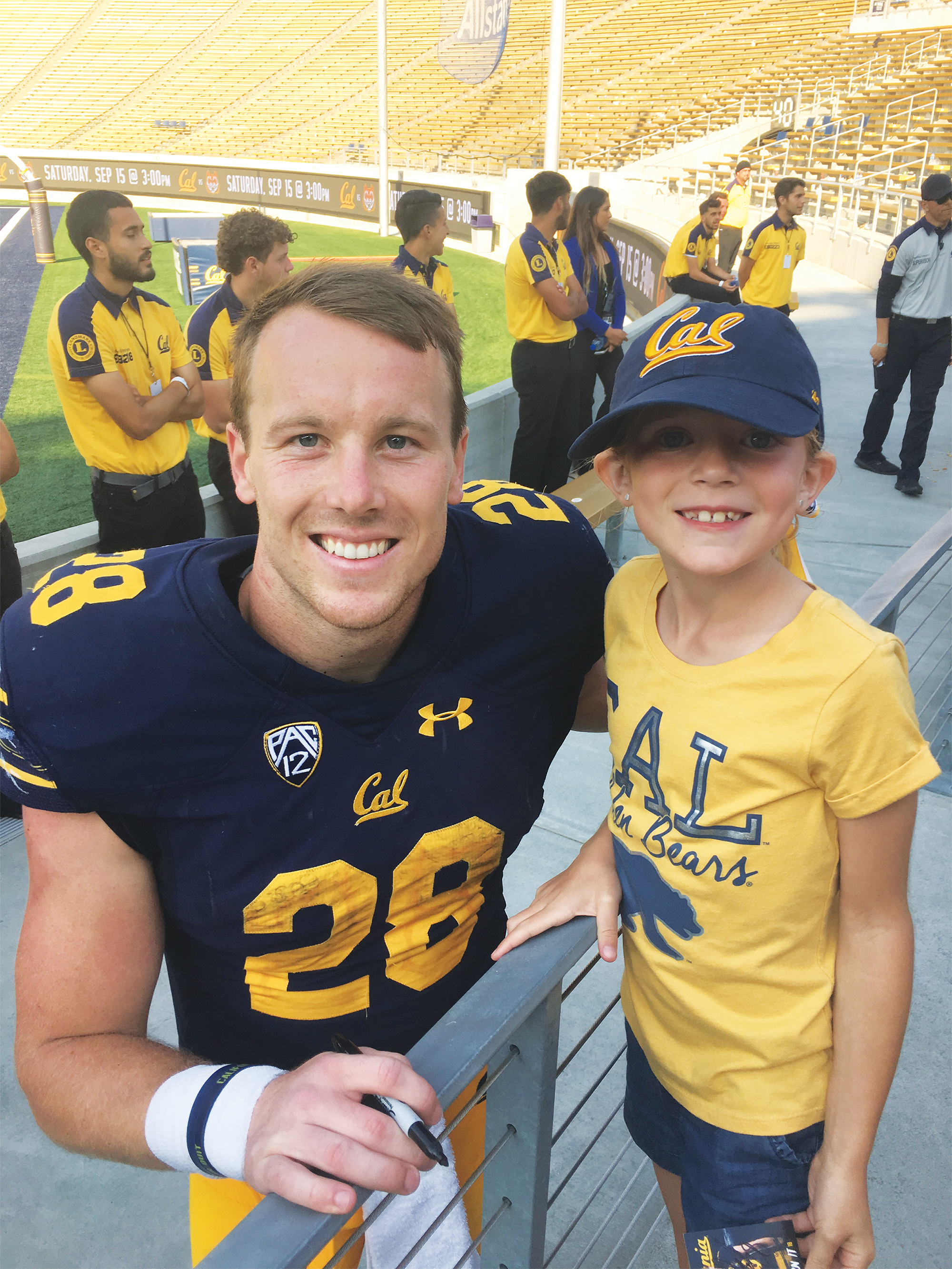 Besides building a community of young readers, Laird had higher aspirations. "If it helps one kid be a better student or one day go to college, I would consider that a success," he says.