If there's a typical path to becoming a mystery writer, Willie Gordon '59 didn't take it. As an enterprising second-grader, he would hop on a streetcar to downtown Los Angeles and peddle his shoeshine services on Main Street, "where all the winos were," he says. He often found discarded dime novels, thus beginning his love for the genre.
A lawyer for more than 50 years, Gordon says he "took care of the little guy" — people at the margins of society who eventually made their way into his second career as a mystery writer. Over the last two decades, Gordon has released six noir mysteries chronicling a reporter in 1960s San Francisco. The characters include an albino Chinese sage, a dominatrix, and an oversexed dwarf.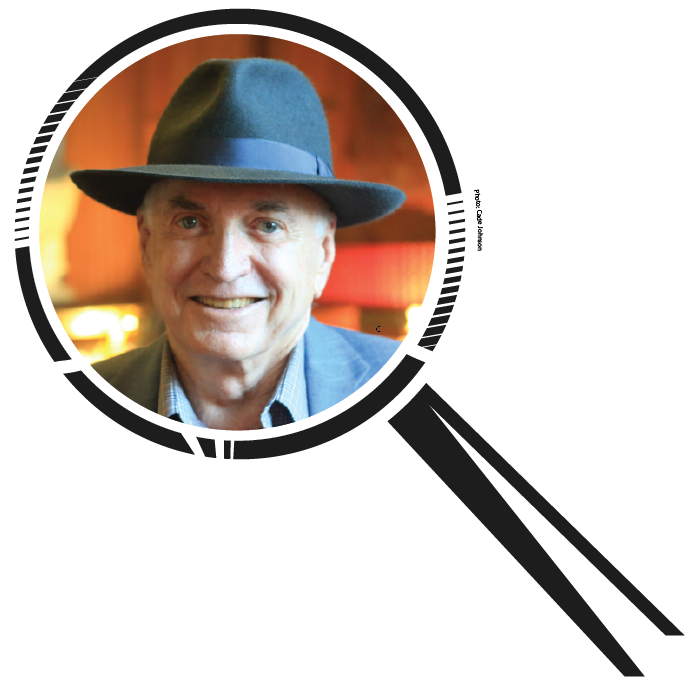 Gordon, who was married to best-selling author Isabel Allende for 27 years, recently made a significant donation to The Bancroft Library's California Detective Fiction Collection, which contains 3,000 mystery novels set in the Golden State or written by California authors. He also gave manuscripts, ephemera, and 22 volumes of his books in foreign languages.
Gordon's gift will enable the Bancroft to expand the collection and make the materials available for research much sooner than would be possible otherwise. Having his work immortalized in the Bancroft is "like getting the Nobel Prize," he says.
The detective fiction collection is part of the Western Americana collection, a wealth of treasures documenting the communities that built the West. Contact give@library.berkeley.edu to support a new fundraising campaign for its curatorial leadership and future growth.