African American Initiative scholarship recipients. Photo: Keegan Houser
For William Parker, each day at Berkeley seemingly moves at breakneck speed. But the freshman from Santa Ana knows how to balance competing priorities. As a high school student, Parker (below) had a knack for finding keyboards, CPUs, battery packs — anything he could use to build electric scooters and skateboards — and eventually built up a fledgling business while also excelling in his studies. He hasn't skipped a beat at Cal. He runs nine miles a day, takes five classes, studies into the wee hours with his roommates, keeps active in the Afro-themed floor of his dorm, and still makes time to meditate.
Earning admission was one thing for Parker; finding a means to pay his way was another. The offer of a newly launched fund made saying "yes" to Berkeley easier. He is one of 28 new students this year to receive a scholarship from the new African American Initiative (AAI) fund, made possible by an anonymous $1 million gift and other donations. Managed by the San Francisco Foundation and administered by the Cal Alumni Association, this powerful new tool gives each student $8,000 annually, allowing Berkeley to attract those who would otherwise choose to go elsewhere. Once fully funded at $20 million, the endowed scholarship fund will provide admitted undergraduate students an annual financial incentive.
According to a survey of African American students admitted to the University of California for fall 2015, many of these high-achieving students decided to go to Ivy League or private colleges that offered better financial support.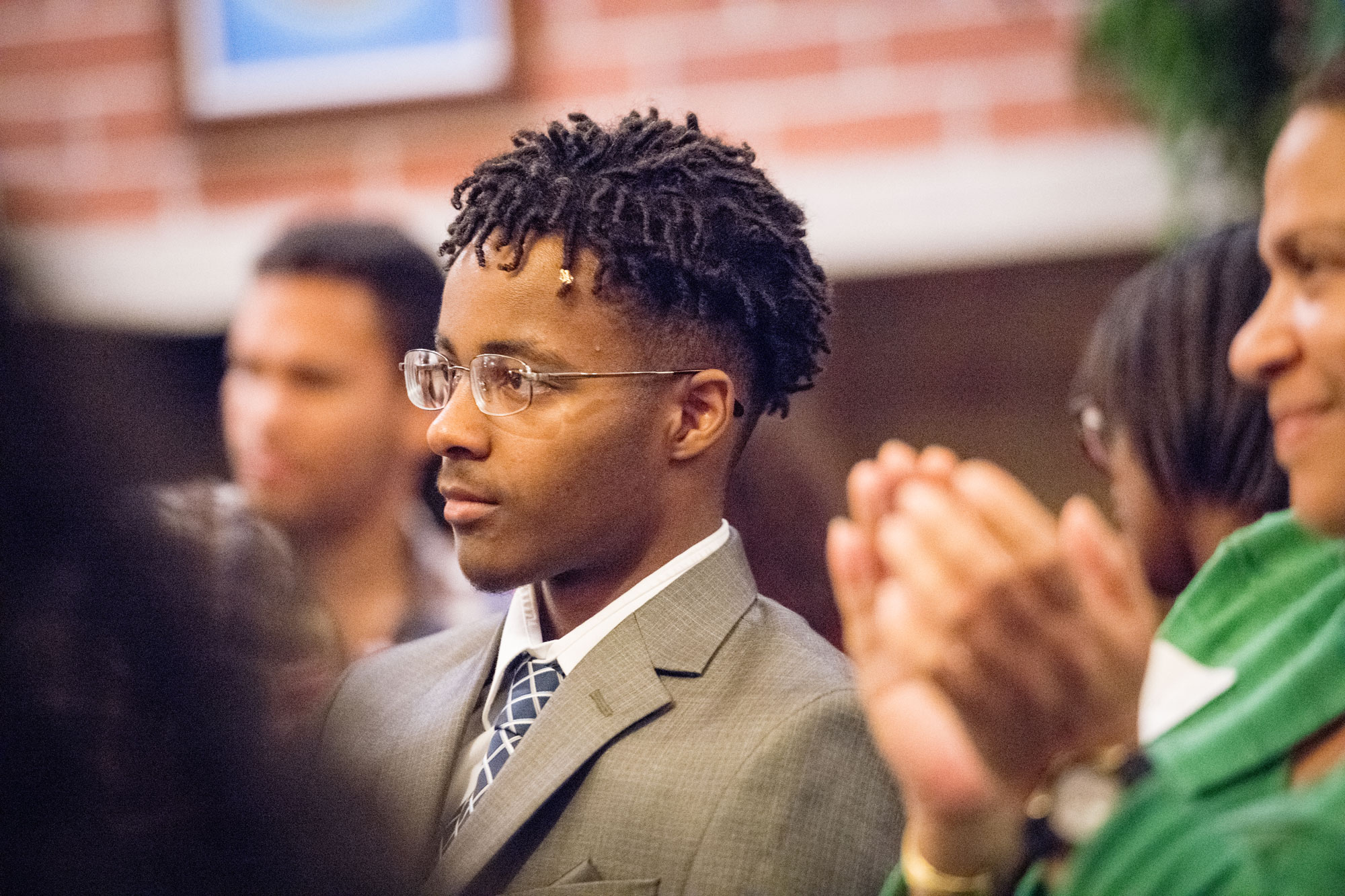 "These scholarships are about recognizing excellence, advancing diversity, and removing financial barriers of access to the No. 1 research institution. Students make a difference, so if we can attract students with these scholarships, everyone on campus will benefit," says Oscar Dubón, vice chancellor for the Division of Equity and Inclusion.
Parker believes one of Berkeley's greatest assets is the diversity of experience that each student brings to the campus. He says that getting to know and appreciate the university and his peers is "like peeling the skin of an onion," revealing new layers of understanding along the way. The key, he says, is staying open — "otherwise, you limit yourself."
"I wanted to go to a place where I could cultivate all of my skills and where I could also branch out and be able to do some community work," says Parker, and Berkeley has delivered in this regard.
In addition to the awards, the AAI also focuses on improving recruitment, yield, retention, and graduation rates of African American students. The initiative aims to greatly increase the African American undergraduate student population, currently less than 3 percent of the student body, over the next 10 years; raise the number of African American faculty and staff; and build a more welcoming and inclusive climate.
"We need to see more African American leaders on campus because our leadership — staff leadership and faculty leadership — needs to reflect all our communities," says Dubón. "I feel this year is going to be an opportunity to really change the tide and the narrative around the Black experience here, but we need to be steadfast and continue to push forward."