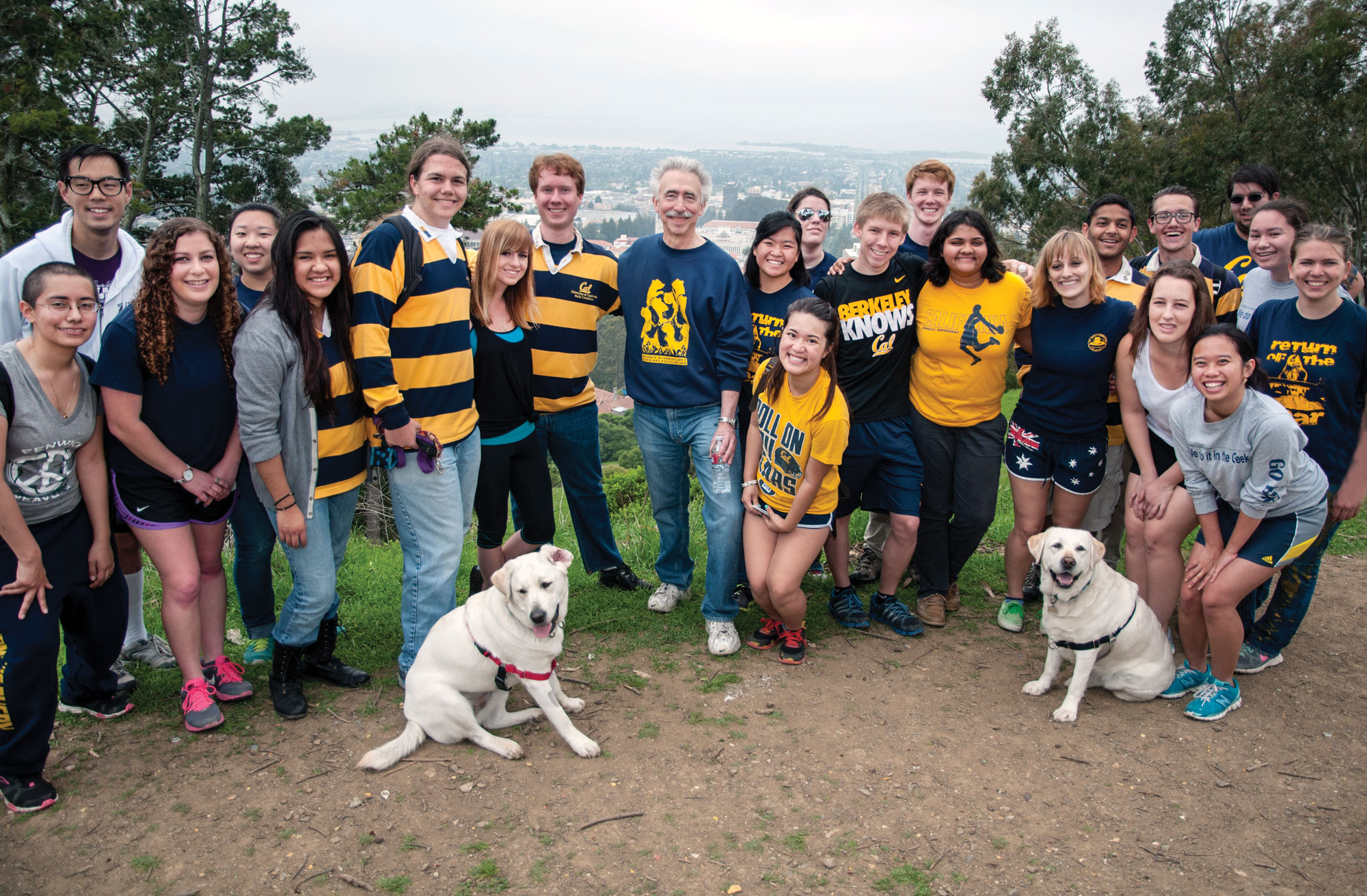 This fall marks the start of my third academic year as Berkeley's chancellor. Every day I meet students intent on changing the world, professors who inspire me with their expertise and passion, and alumni who give back to the university in all manner of ways. In The Promise of Berkeley, I look forward to sharing with you exciting initiatives that serve and inspire these valued members of the Cal community.
Berkeley is, without a doubt, one of our country's most important educational institutions. Not only do we advance cutting-edge research to enhance the public good, we also make an impact on our students that is — in a word — unparalleled. UC Berkeley offers access to an extraordinary world of knowledge for more students from a broader spectrum of socioeconomic backgrounds than any of our peers. We are proud to be recognized as one of the world's best universities in ranking after ranking, and are equally proud that we are the flagship campus of the great UC system, recently recognized by The New York Times as "California's upward-mobility machine."
Bringing together an incredibly diverse student body — in socioeconomic, ethnic, religious, political, personal identity, and other terms — is a hallmark of the Berkeley experience. As we continue to build a cohesive and supportive community, I am thrilled to announce that a major campus project deeply connected to this effort was completed this fall: a new student union and outdoor plaza, a common space at the heart of student life.
The new ASUC Student Union is a modern complex representing more than 10 years of hard work in which students played leadership roles at every stage — from voting en masse to help fund the project through student fees, to collaborating directly with the architects. Among its amenities are spaces to study, socialize, meet, eat, buy books, and even repair bicycles. It also brings together, for the first time, hundreds of student organizations and services that were previously scattered across campus.
Everyone, including you, is welcome in the complex, so please stop by when you're visiting. And thank you for continuing to support and advocate fo Berkeley, what it stands for, and its impact on California and the world.