"Our community finally has what it needed the most — a home."
A rocking chair that harnesses its user's motion to generate electricity. A stethoscope that amplifies and digitizes heart sounds, giving doctors an easier read on normal versus abnormal sounds. A solar lantern that offers a sustainable, affordable alternative to kerosene lamps used in the rural Philippines.
These sound like technology innovations you might find inside a startup incubator. In fact, they are student projects that took shape in the College of Engineering and its Jacobs Institute for Design Innovation, which opened its new home, Jacobs Hall, in August. The hall was funded entirely by philanthropy, starting with a cornerstone gift from the Paul and Stacy Jacobs Foundation.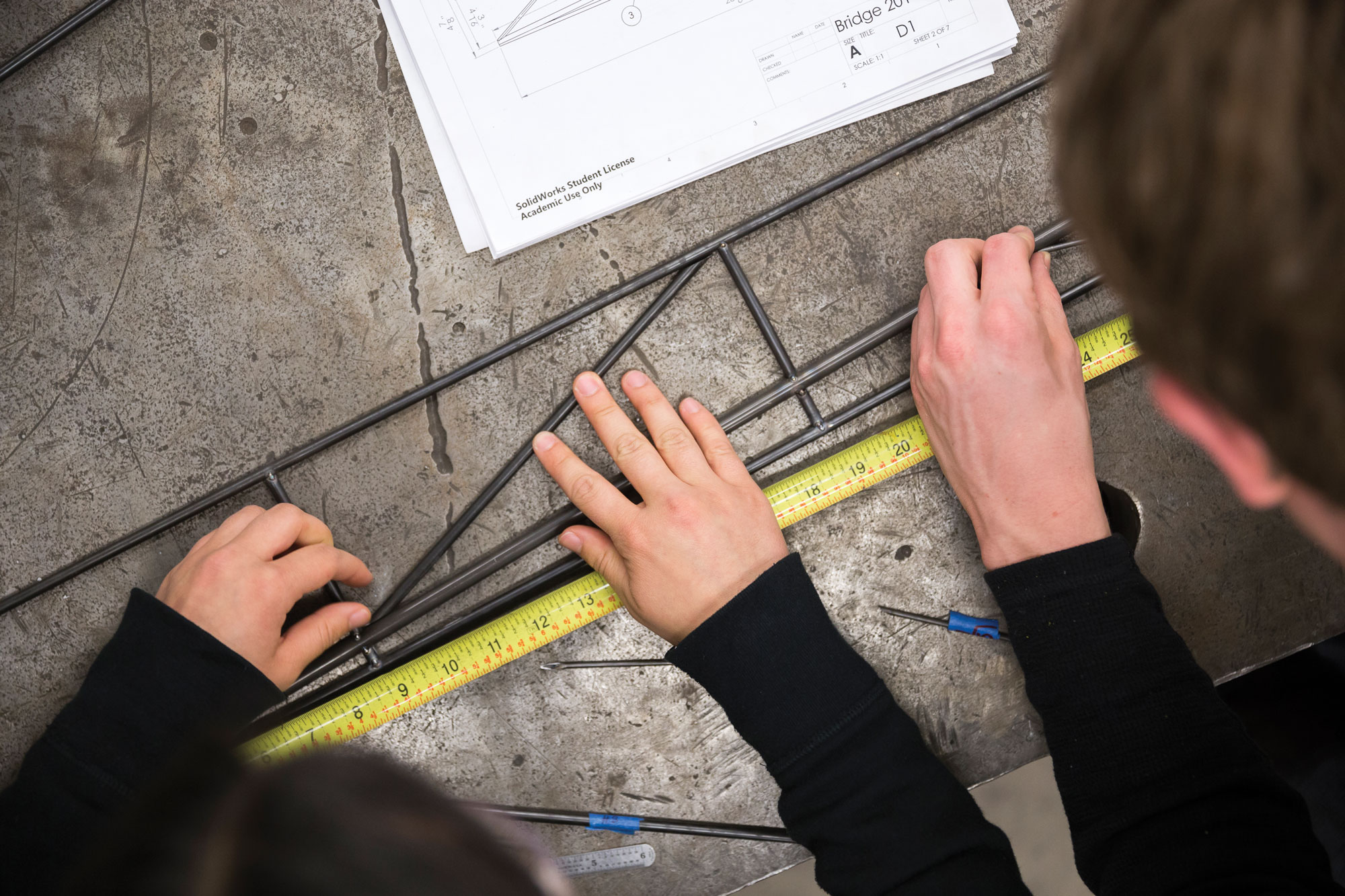 The light-filled building is full of open design studios and the latest equipment for digital design, prototyping, fabrication, and manufacturing. More than a place for students to experiment, it is the physical link between their creative ideas and solutions that meet real needs in health, energy, and communications.
"It's so cool to make something yourself, to know that it came from your head and that you can make something tangible — anything you can think of — and change the world with that," says Paul Jacobs '84, M.S. '86, Ph.D. '89.
Sanjay Mehrotra '78, M.S. '80 and his wife, Sangeeta, were among many donors who stepped forward to help open the hall. "In making this gift, we honored the pivotal role that my parents played in inspiring me to attend Berkeley," says Sanjay. "They taught me that if you seek success, start with tenacity."
A mix of tenacity and inventiveness is already evident in the 1,300 students participating in design activities during the institute's first semester. Among the new courses offered in Jacobs Hall are a freshman seminar called "How It's Made," a class on user interface design, and a lab in which student teams compete to create socially conscious products.
Shanthi Shanmugam '16, who is studying electrical engineering and computer sciences, is leading student efforts to create a larger design community through workshops, design-a-thons, and other events.
"Jacobs Hall is a space where students from different years and disciplines can collaborate on interesting projects and hang out with open-minded people doing incredibly interesting things," says Shanmugam. "Our community finally has what it needed the most — a home."
Professor tapped to lead Arts + Design
Shannon Jackson has been named Berkeley's first associate vice chancellor of arts and design. A faculty member with deep ties to many academic areas and cultural institutions on campus, she is charged with coordinating a huge range of creative resources, as well as fostering community engagement.
"Berkeley's strengths in the arts and design are wide, deep, and historic," she says. "My job is to mobilize our terrifically talented brain trust to activate our creative strengths as a campus."
Each year more than 25,000 students take a course on the history or analysis of the arts and design, and more than 9,000 are practitioners. Jackson imagines a future in which all students gain meaningful exposure to this creative ethos, "whether they are encountering artistic work in museums, theaters, and labs or creating their own new work."