Campus mourns two students
This past summer, Berkeley lost two students in separate terror attacks. Cut short by violence, their lives spoke eloquently to a zeal for understanding cultures outside of our own and making the world a better place.
Sophomore Tarishi Jain was killed in Dhaka, Bangladesh, and junior Nicolas "Nick" Leslie died in Nice, France. Intending to major in economics, Tarishi was completing an internship with Berkeley's Subir and Malini Chowdhury Center for Bangladesh Studies. She was active in International Students at Berkeley and EthiCAL Apparel. Nick was planning to study at the Haas School of Business. He was a member of Net Impact Berkeley, a student-run nonprofit that consults on tough social and environmental issues, and had been studying abroad.
The Cal community came together to honor Tarishi and Nick and offer its support and love.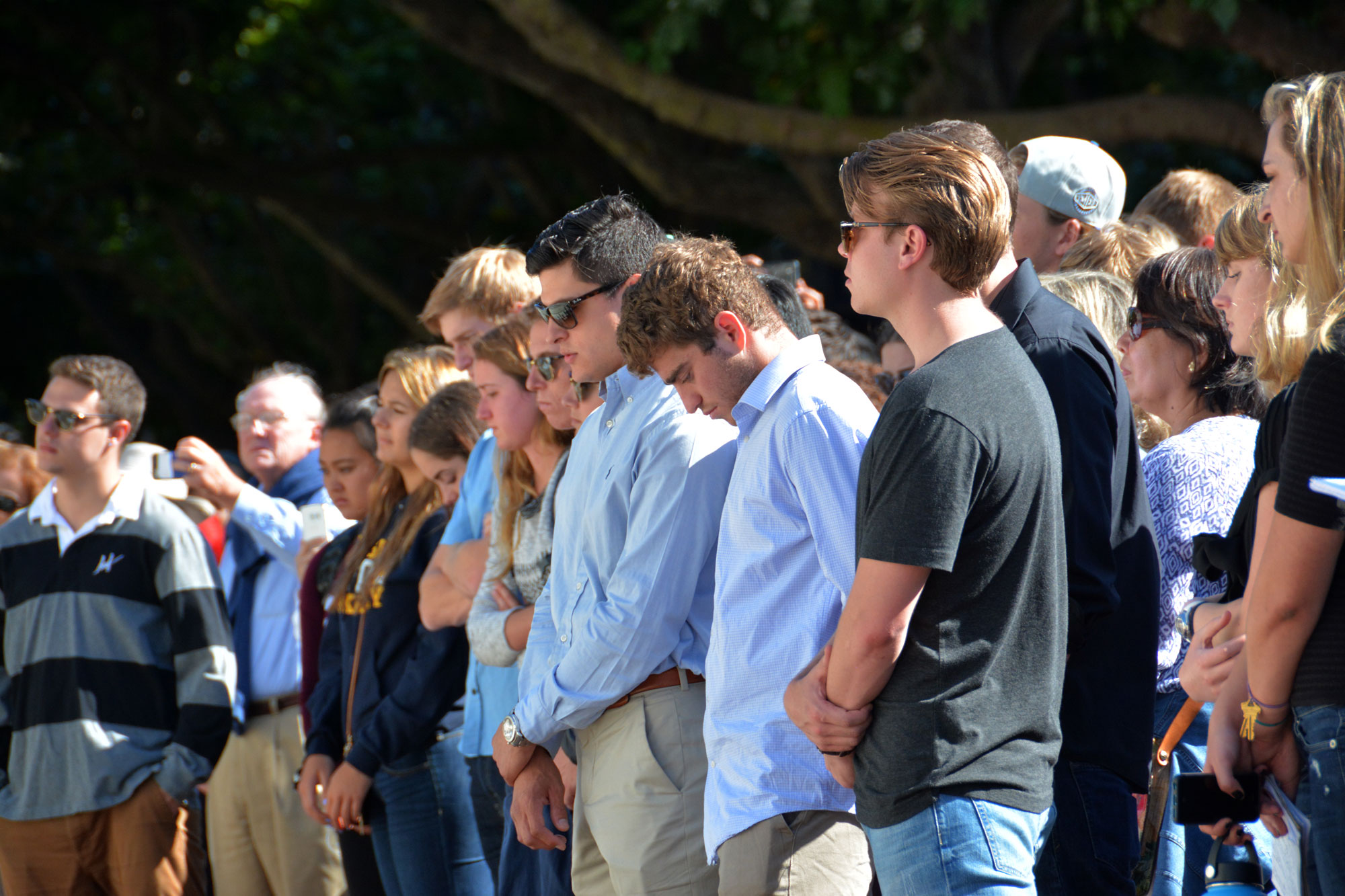 Who's No. 1?
The 2016 Academic Ranking of World Universities once again placed Berkeley at the very top of public universities worldwide — and third overall, following Harvard and Stanford. We also kept our coveted ranking as the nation's top public university by U.S. News and World Report.
Berkeley to partner in "Biohub"
UC Berkeley, UC San Francisco, and Stanford University will join forces in a new biomedical science research center funded by a $600 million commitment from Facebook CEO and founder Mark Zuckerberg and pediatrician Priscilla Chan. Announced in late September, the San Francisco-based Chan Zuckerberg Biohub, an independent collaboration of these world-class research universities, is the first philanthropic science investment made by the Chan Zuckerberg Initiative, which is dedicated to advancing human potential and promoting equality.
A record-breaking year of giving
Fueled by a spirit of generosity, the Cal community broke a philanthropic record last fiscal year. More than 65,300 donors gave $479.1 million, enabling us to build upon Berkeley's legacy as a global force for inquiry and innovation.
Chancellor Dirks to step down
After three years as UC Berkeley's 10th chancellor, Nicholas Dirks announced in August that he will step down once a successor is in place. Read his message and a summary of his achievements.