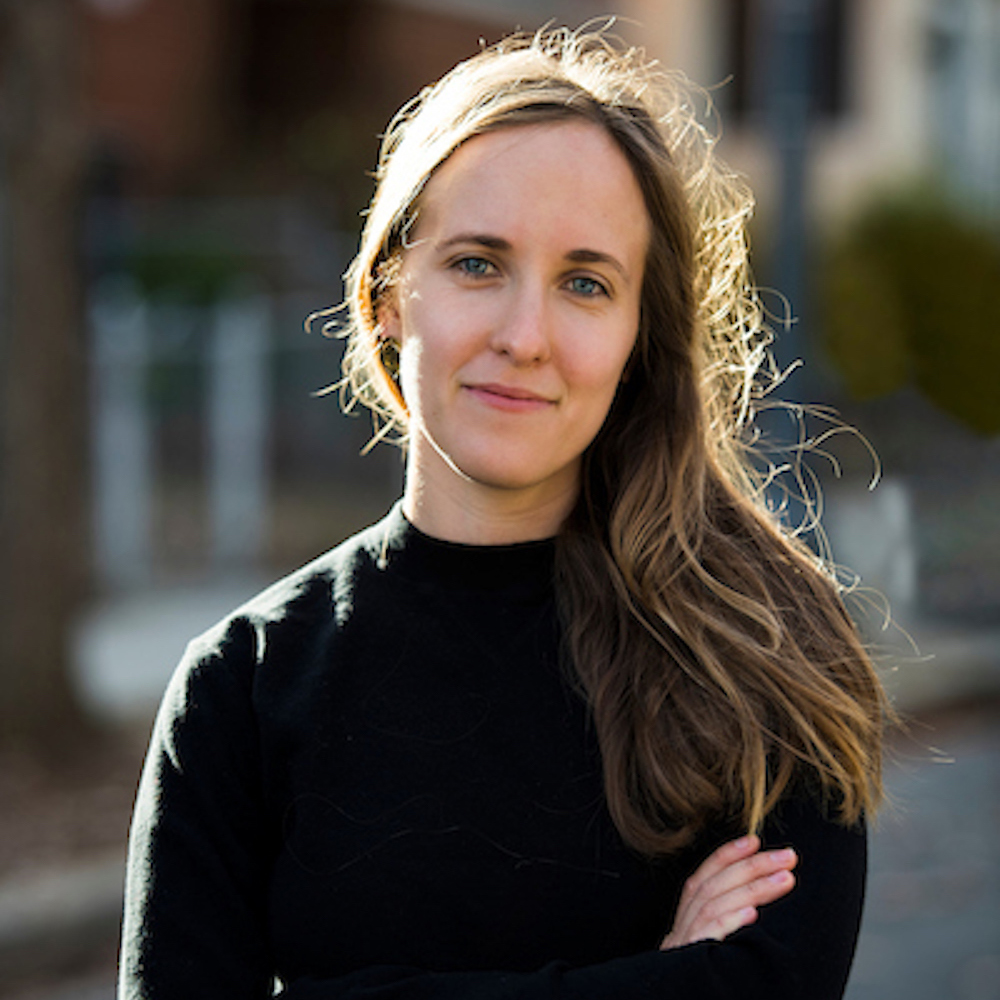 It's difficult to name just one thing that keeps me "up at night" these days. Lately, there have been so many coalescing catastrophes unfolding, both locally and globally, that my mind jumps from one to another, trying and failing to find a thought to rest upon. I think back over the day's news from Ukraine, I replay the social media posts of my Ukrainian friends and acquaintances in my head, I worry that things will only get worse.
My family immigrated from Riga, Latvia, then part of the Soviet Union, in 1988. I was born a few years later, the same year that the USSR suddenly collapsed. Before I arrived at Berkeley, I had spent several years reporting from Eastern Europe, first for The New Republic and later for Politico, Foreign Policy, and other publications. I first visited Kyiv in 2014, in the early months of Russia's ongoing invasion, and have been returning ever since. I spent time in the region trying to understand the world that they had left behind, and along the way I became attuned to the abiding entanglement of memory, history, and politics. I came to Berkeley wanting to make sense of all that I had discovered, but I also had a specific project in mind.
In 2016, I discovered that a man named Herberts Cukurs — a pioneering aviator once heralded as the "Latvian Lindbergh" but remembered as the "Butcher of Riga" — was the subject of a curious criminal investigation in Latvia. He is the only Nazi whom Israel security agents are known to have assassinated. They left his body in a trunk in a beachside bungalow outside Montevideo in 1965.
The Latvian Prosecutor General's office was investigating whether he actually participated in war crimes or crimes against humanity. Despite the fact that their subject had been dead for over 60 years, they were obliged to look into his case, to revisit the conclusions that generations of historians had made about his involvement in perpetrating genocide, even to re-examine testimonies from the Eichmann and Nuremberg trials. I soon began my own investigation, re-tracing the prosecutor's steps.
At Berkeley, a generous scholarship from the Andrew Mellon Foundation allowed me to study with faculty in rhetoric, history, and anthropology. Private donors to the Art of Writing Program allowed me to develop my own writing style, and support from the Institute for Slavic, Eastern European, and Eurasian Studies enabled me to take several research trips to the region. The result of all this is my first book, Come To This Court and Cry. Without all of this support, I would not have been able to pursue this project with as much depth or rigor, and I will always be grateful for all that Berkeley has taught me.
Linda Kinstler is a Ph.D. candidate in rhetoric at Berkeley and a contributing writer to The Economist's 1843 Magazine. Her writing also appears in The New York Times, The Washington Post, The Atlantic, and elsewhere. Come To This Court and Cry was published by Public Affairs.