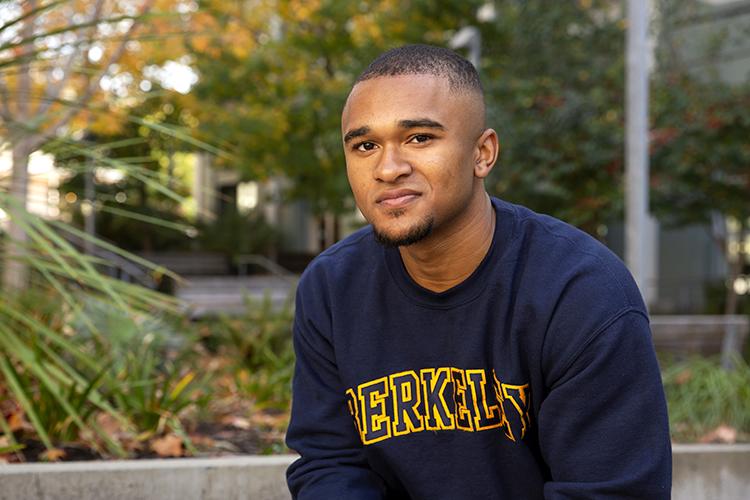 Koerber enrolled at UC Berkeley intending to become a rocket scientist like his uncle. But he also came to the university as a public speaker advocating for youth mental health awareness, spurred by a shooting at his high school in 2018, now the third deadliest school shooting in the United States.
Koerber explains, "I came here wanting to be a rocket scientist, but I also had an interest in political science because I had done a whole lot of speaking about the Parkland shooting with various publications, everything from the Daily Show to Time magazine." Koerber's advocacy work includes establishing Societal Reform Corporation, a nonprofit dedicated to supporting mental health programs in schools. 
Now in his third year at Berkeley, he is also the founder of the startup Koer A.I. With the help of the Data Science Discovery program, Koerber developed a model for identifying a user's emotional state based on their tone of voice, and he plans to use this technology as a mental health and public safety intervention. 
Discovering data science
Koerber credits his decision to major in data science to the support he received through the Discovery program, which included Koer A.I. in its roster for the past four semesters, enabling him to develop the company's software, Project AEI. "After I started this Discovery project, I fell into the data science world because I figured why not truly be a part of the department that supported me so well. Ultimately, the decision to major in data science came from the department's support of me and feeling like I couldn't have done it anywhere else."
The Discovery program provides undergraduate students with the opportunity to complete a semester-long data science project in collaboration with faculty, nonprofits, government agencies or businesses. The program fuses UC Berkeley's cutting-edge curriculum in data science with the university's mission to serve the public good and develop innovative solutions to challenging problems and urgent societal issues. 
"The initial people who saw this kernel of my idea as something truly valuable — they made me feel this was a community I wanted to be part of," Koerber says.
Koerber is one of more than 200 students who participated in over 60 projects through the Data Science Discovery program in spring 2022. Project partners range from the American Heart Association to BART to the UC Berkeley Seismology Laboratory. 
Anthony Suen, director of the Data Science Discovery program, was particularly impressed with the breadth and quality of this year's projects. "The Discovery Showcase presented a whirlwind of innovative research in the areas of precision medicine, climate and sustainability, criminal justice reform — and more," he said. "I'm proud that our students are tackling such substantial challenges and doing tremendous, meaningful work."
For students and project partners, the program is a win-win situation: students gain vital experience managing complex data science projects and collaborating with leaders in a field of interest, and partners make significant strides in how data science informs their work. Koerber is the only student in the past five years of the program to participate as a project partner, recruiting a team of his fellow data science students to work on Project AEI. 
"That was a new twist on things, and I was really surprised that the department was so supportive," Koerber said, adding that Suen and Arlo Malmberg, a former Discovery program manager, were tremendous resources as he developed his project over the past four semesters. 
"The initial people who saw this kernel of my idea as something truly valuable — they made me feel this was a community I wanted to be part of." — Kai Koerber
Developing the Joy app 
Koerber developed the Joy app in collaboration with Dacher Keltner, founding director of the Greater Good Science Center and a UC Berkeley professor of psychology. Keltner's research describes 18 emotions that are universal across the face, voice, and brain. The Joy app recognizes seven of those based on the speaker's tone of voice, performing what Koerber calls an "acoustic emotional analysis" and recommending mindfulness content to the user in real-time.
"The average person is 63 percent accurate when recognizing human emotions," Koerber continued. "Our model has yielded 75 percent accuracy on our test set, which is very promising. We think that the Joy app is going to provide a lot of people with an unbiased interpretation of their emotions, given their acoustic presentation of it."