A Powerful Bequest
Some faculty members, such as Leon Litwack, the late, beloved professor of American history, contribute their personal collections to Berkeley, providing vital and fascinating resources to future generations of scholars. Litwack, a Pulitzer-Prize-winning historian whose research focused on the era of Reconstruction, expressed his interest in the lived experience and art of African Americans in his teaching and research, as well as in the collection of books and ephemera that he left in a bequest to the Bancroft Library.
Over the course of 50 years of scouring bookstores and estate sales, Litwack assembled a collection of approximately 6,000 objects (mostly books). Over time, his focus expanded from the Reconstruction to other areas of African American history, particularly the Harlem Renaissance. Litwack's collection is remarkable not just for the titles it includes, but for the condition of the works, many of which are pristine, and some of which have been loaned to and displayed at the Metropolitan Museum of Art.
"You can imagine a book from 80 years ago — the dust jackets are frayed, if they're there at all," says David Faulds, the Bancroft's curator of rare books and literary manuscripts, commenting on the remarkably good condition of the works. "Numerous copies of his collection look like they were just produced yesterday…and many are illustrated by famous African American artists."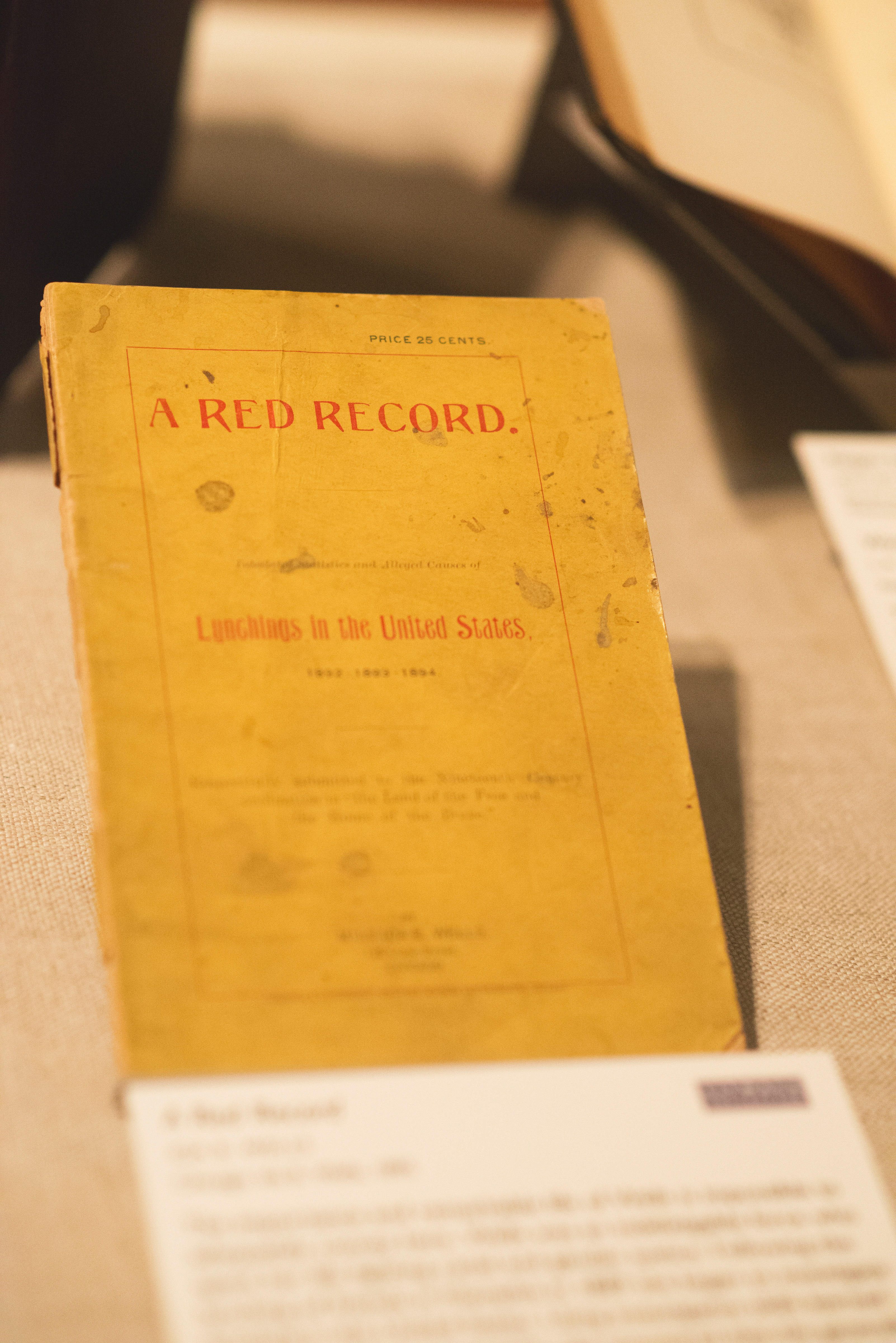 The Litwack collection, which includes Reconstruction-era works that were produced by Black writers and publishers specifically for Black audiences, will interest students and researchers who want to deepen their knowledge of the African American intellectual tradition. Each object in the collection has a story of its own, not just about its creator or its subject matter, but about the hands that held it. Highlights of the collection include a rare copy of writer and activist Ida B. Wells's Red Record — a pamphlet that compiles data on lynching — and a copy of The Autobiography of Malcom X that was once owned by Black Panther Party founder Bobby Seale.
Support Comes Full Circle
"His classes were not just about wars and presidents. I was blown away by the way he drove us," says Tad Freese, '91, reflecting on Litwack's impact on his understanding of American history. Freese's philanthropy includes support for the Bancroft largely because Litwack pushed undergraduates to pursue the kind of primary-source research that is often the province of graduate students.
On assignment for Litwack's American history survey course, Freese pored through the Bancroft's archives, reading correspondence among Japanese Americans incarcerated during the Second World War. Deeply moved by what he found, Freese learned firsthand the value of archival preservation. Like his Berkeley education itself, Freese notes, "The breadth of the Bancroft collection is incredible."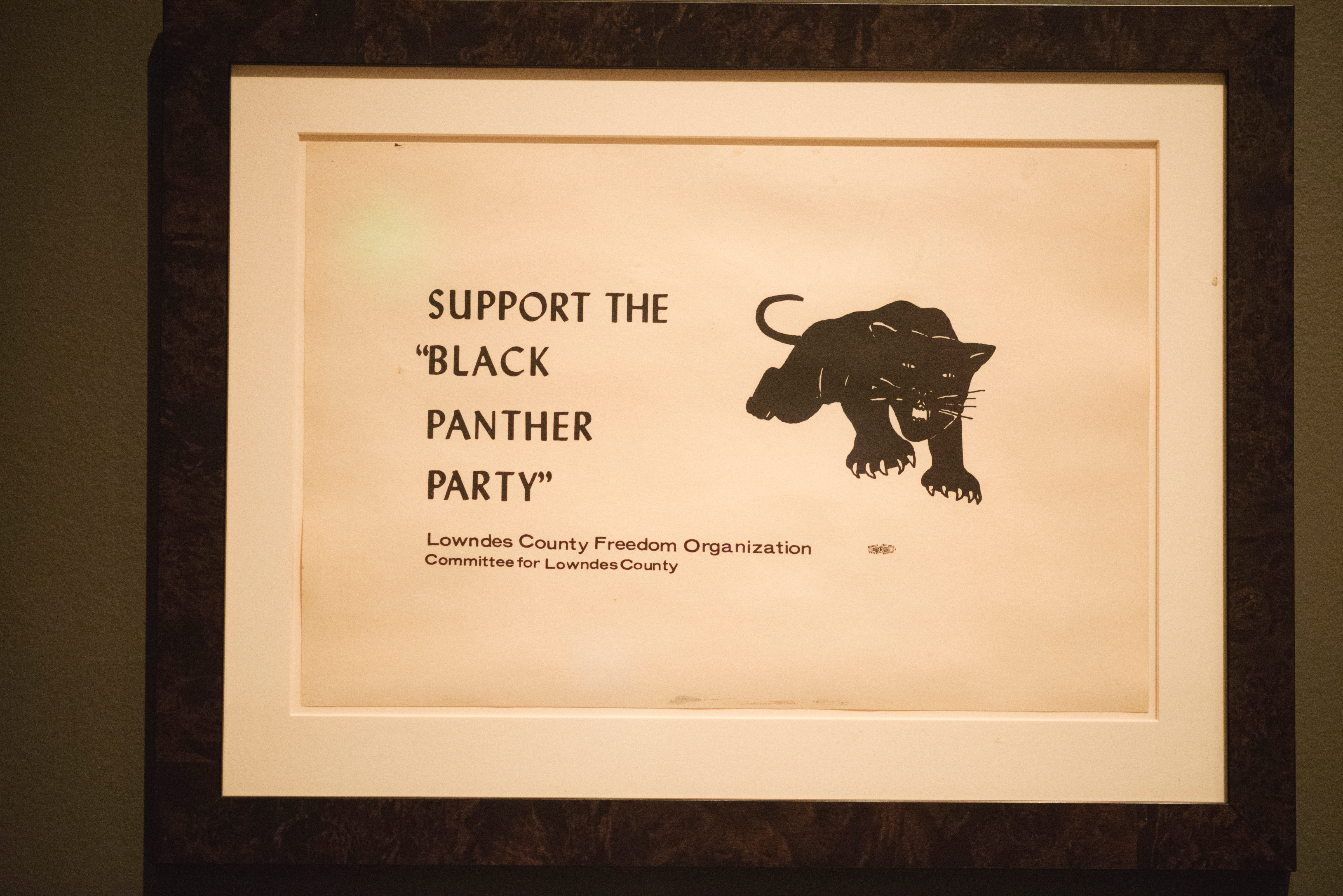 While Leon Litwack recognized the Bancroft Library as the perfect repository for his important collection, Ron Wolff, emeritus professor in IEOR (industrial engineering and operations research), chose to establish a faculty chair and a fellowship for graduate students. His gifts to IEOR are particularly important for faculty such as Rhonda Righter, who was delighted to be the inaugural Wolff Chancellor's Chair and that her former mentor shares her expressed interest in building support for graduate students.
"I'm still pinching myself about the chair," says Righter. "I feel so honored. Ron served on my Ph.D. committee and later, when I joined the faculty, we co-advised students. In graduate school, he helped me make some connections among seemingly different aspects of my research — an understanding that continues to serve me well."
Righter met her future husband, Edward Lee, an emeritus professor in Berkeley's EECS (electrical engineering and computer science) department, when they were both working at Bell Laboratories. When Bell supported Righter to pursue her master's degree, Righter chose Berkeley and ultimately, she and Lee both earned their Ph.D.s here. Righter is thrilled that Wolff provided new support for faculty and for graduate students at IEOR, which is a smaller department than EECS, and has had fewer opportunities for faculty and graduate students to secure chairs and fellowships.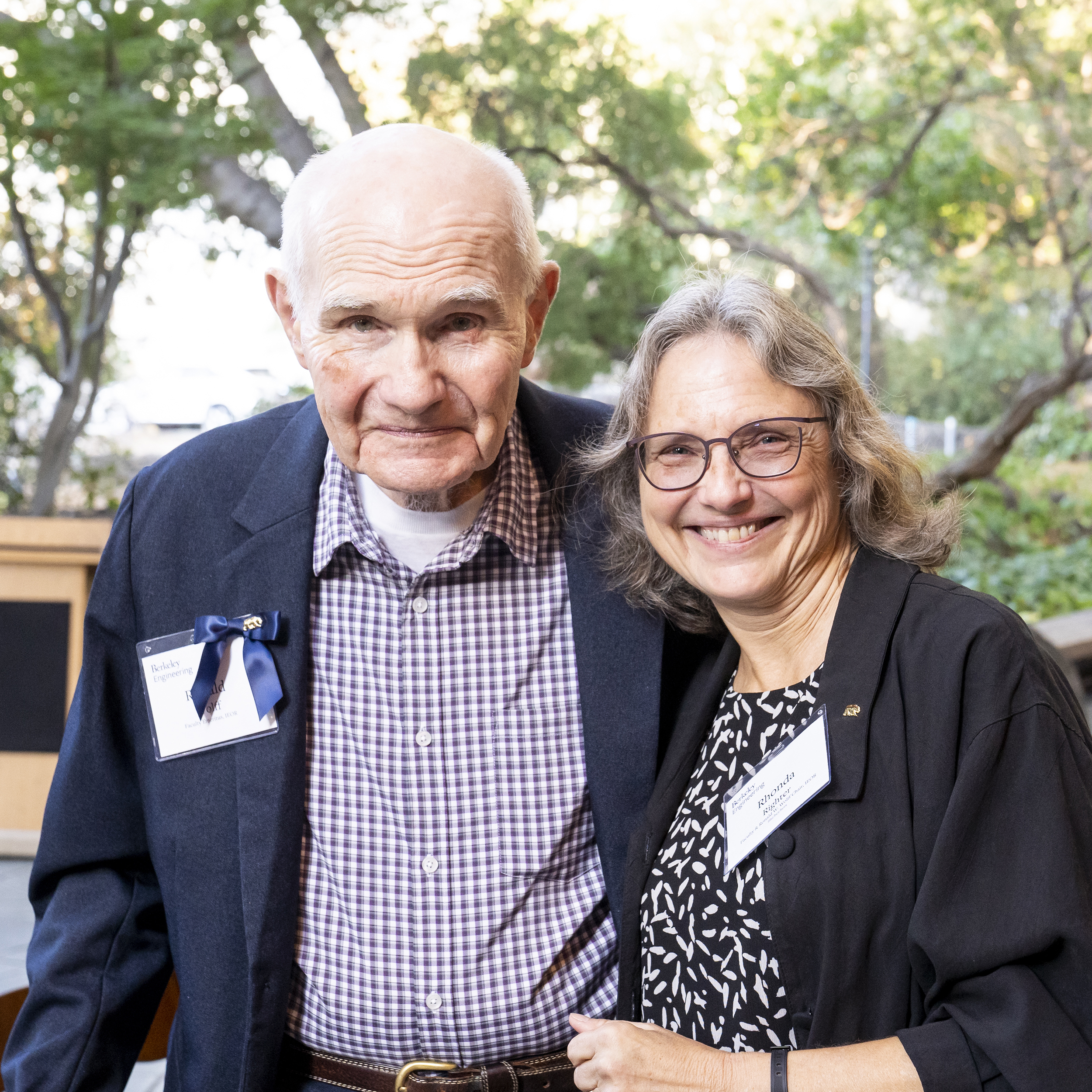 Recognizing the need for more graduate student support, Righter started the IEOR Faculty Fellowship Fund when she served as department chair in the late 2000's. When she approached Wolff to ask that he contribute, he told he had other plans. Little did she know then, that in addition to creating a fellowship for graduate students in IEOR and funding a new faculty position, Wolff's plans would include a chair, and that she'd be the first to benefit from it.
Whether contributing their personal collections to the Bancroft Library's vital archival resources, sustaining their fellow professors, or providing much-needed support for graduate students, Berkeley faculty are giving back and encouraging others to participate in the ecosystem of support that will keep our university strong for generations to come.