As music lovers, one student team decided to create a musical experience for Deaf and hard-of-hearing people. Led by Janaki Vivrekar '20, M.S. '21 and Revekka Kostoeva '19, the team interviewed members of the community and learned about the challenges of enjoying music, from lyrics that are hard to understand to a low bass balance. Their final project? A mobile application, Vibrato, that enables users to feel, hear, and see the music, such as programming the phone to vibrate to the beat, caption the lyrics, or adjust the bass. The team also received a grant and access to a makerspace to continue developing Vibrato after the class had ended.
Vibrato shows what's possible when students are given the opportunity and support to follow their own curiosity. In today's changing world, students need more than majors to meet the multifaceted challenges of our time. They need transformative experiences. Berkeley Discovery is a campus-wide initiative to ensure that every undergraduate can pursue immersive, creative projects that cultivate their deeper talents and interests and build the foundation for brilliant careers. Let's meet students who, with equitable access to new curricula, funding, mentoring, and other opportunities, are forging their own path and purpose.
Redefining education as a transformative journey
During the pandemic's early days, when many students were struggling with remote learning and the Black Lives Matter movement was taking off, astronomy professor Eugene Chiang realized that the group of undergraduates majoring in astronomy and physics "is not terribly diverse." Demographics were not the only problem. "It's also how people are generally doing in the classes," he says. "How do we better reach and teach physics and math, to make it more real, more practical, so students feel empowered by the material?"
Chiang applied for a campus grant and proposed several changes, including refurbished facilities where students will have control over the instruments and tools; a peer advising and mentoring scholars program especially for underrepresented students; and a new course that addresses real-world problems, like the power requirements of a helicopter on Mars. The scholars program alone has attracted nearly 300 students.
Chiang, and the grant he received, are part of a sweeping initiative — Berkeley Discovery — to redefine higher education as a transformative journey. It begins the moment students arrive on campus, plugs them into a rich ecosystem of resources and support, and empowers them to develop an immersive project that stems from their own passions and inquiry. Key components include funding to departments that are reshaping their curricula and a central hub where students can find projects, mentors, and collaborators. Currently in its pilot phase, Berkeley Discovery is supported by a generous $5 million gift from Peter '73 and Megan Chernin.
"It is no longer enough for students to follow a predefined path of required courses, or for information to flow one way." — Peter Chernin '73
"It is no longer enough for students to follow a predefined path of required courses, or for information to flow one way," says Peter Chernin. "I want students to think about education not as tests and papers, but as how they can apply what they learn here in creative ways to the world around them."
Berkeley Discovery builds on Berkeley Connect, another program supported by the Chernins that provides undergraduates with mentoring from graduate students and a community of peers who share their academic interests. Taken together, Discovery and Connect help students feel like they belong at Berkeley and have power over their own paths.
A major goal of the initiative is to remove barriers for students who may lack the extracurricular time, financial ability, or other means to access discovery opportunities, such as internships, research, or community service. This is especially critical for students who are the first in their families to attend college, are low-income, or are from traditionally underrepresented populations.
"No public university of Berkeley's size has attempted to scale up a program like this," says Sean Burns, director of the Discovery Hub. When every student has the chance to experience education as a manifestation of their authentic interests, "What's your major?" may soon get replaced by a more relevant question: "What's your discovery project?"
These three Cal students illustrate different points along the discovery journey.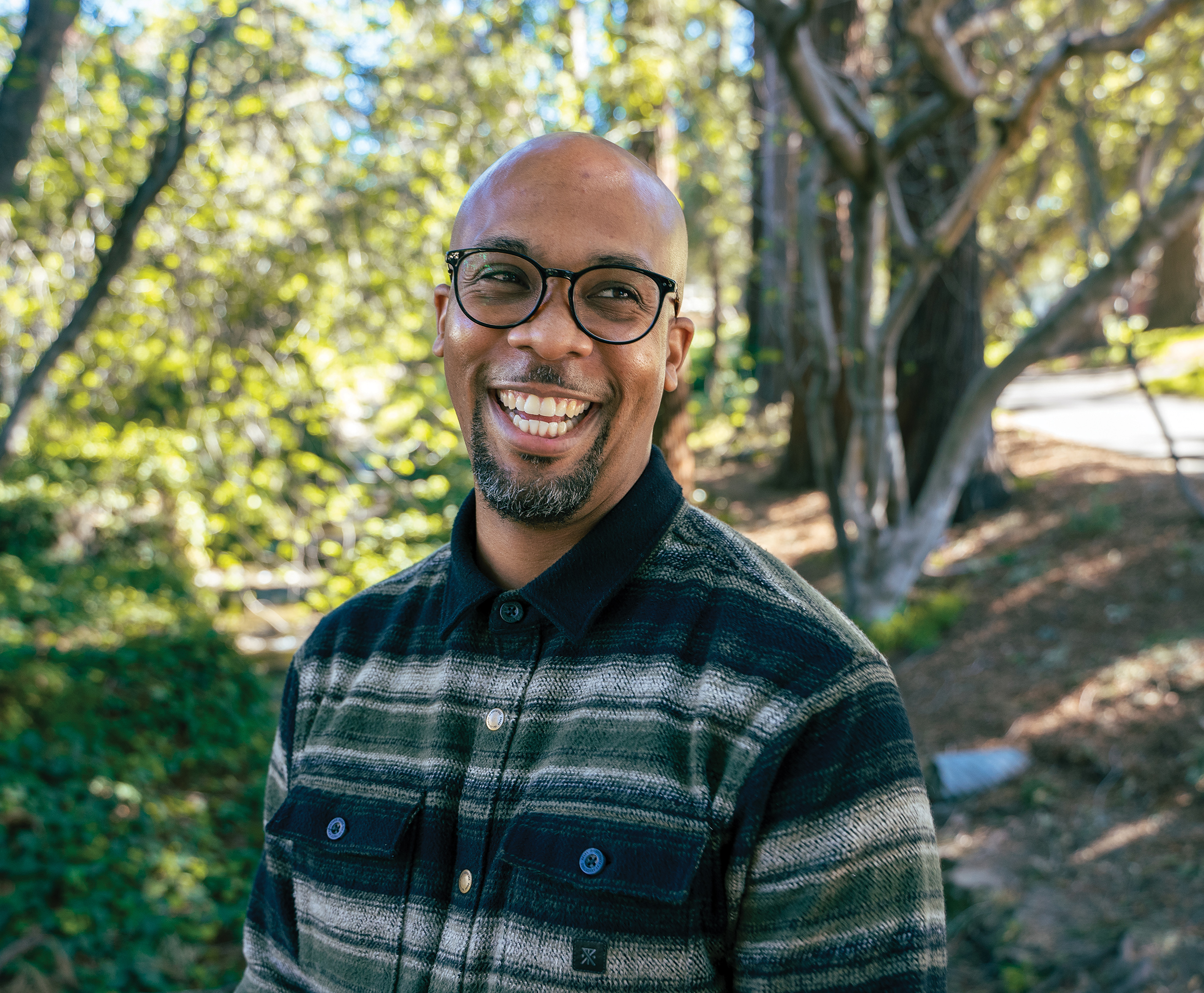 Kendall Archie '22 connects to resources
As a transfer student and student parent, Kendall Archie '22 had less time to explore all that Berkeley offers. "It's kind of like being on a blind date and you don't know what's going to happen," he recalls. Lost at first and unsure of where to turn, he set out to explore campus on his own and ask lots of questions of peers, graduate student instructors, and faculty.
Archie also participated in Berkeley Connect, joining a cohort of fellow nontraditional students with some common life experiences. The program elevated his level of comfort and confidence, and his cohort encouraged him to follow his curiosity about aquatic ecosystems and major in conservation and resource studies.
Taking a course called "Global Change Biology" opened Archie's eyes to potential research opportunities in conservation and ecology. He applied to an undergraduate research program and was selected to help graduate student researcher Rachael Ryan conduct video analysis of juvenile salmon foraging behavior. The following semester, Archie began working with Ryan at her Lagunitas Creek field site, snorkeling among the fish he had previously only seen on screen.
Archie may pursue a graduate degree in order to fulfill a dream of deep-ocean exploration or other areas in aquatic conservation. His advice to other students struggling to make a connection at Berkeley: "Although it feels daunting at first, there are possibilities that are out there that pertain to your specific passion."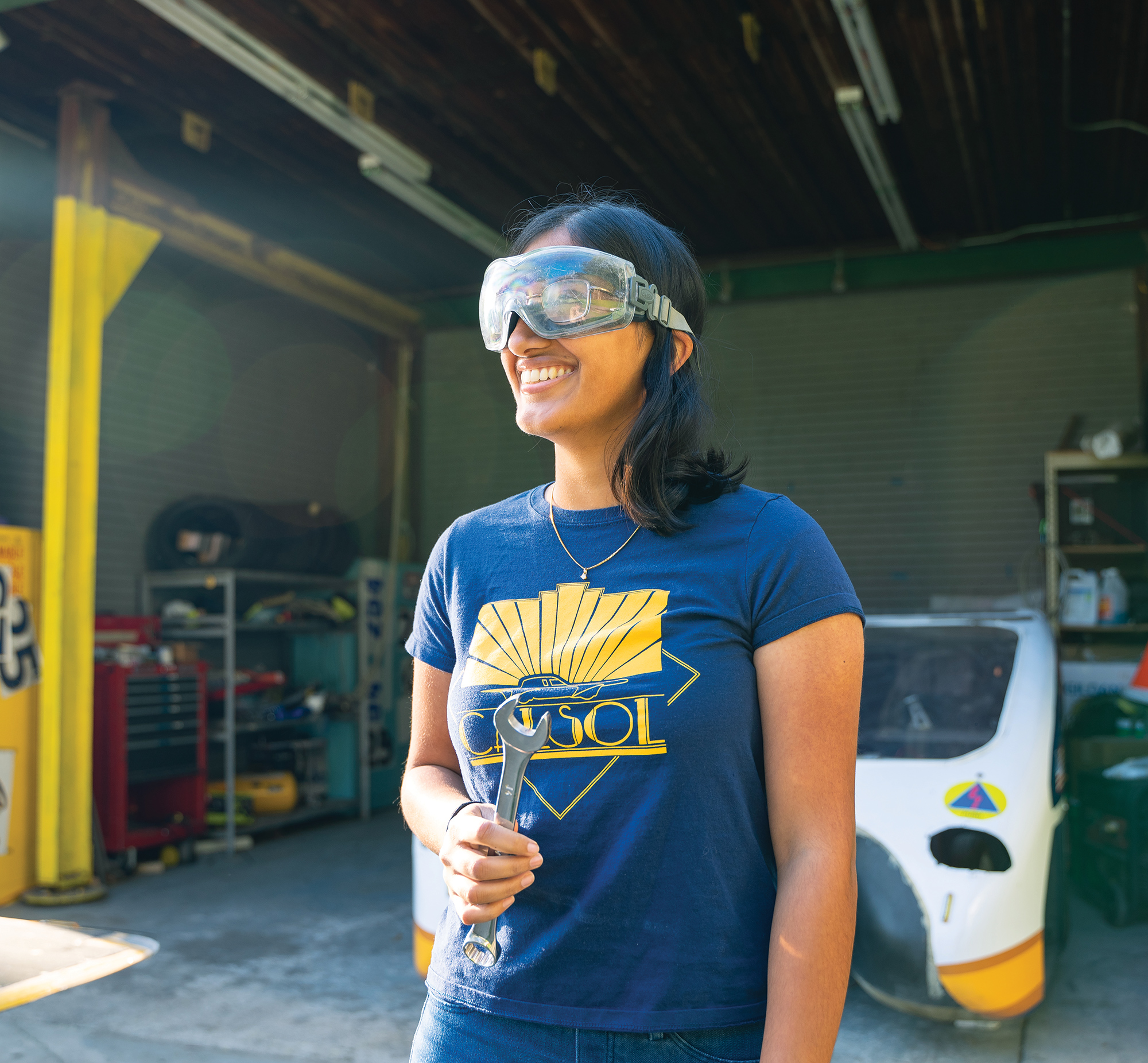 Lekha Duvvoori '23 dives deeper into her passion
Lekha Duvvoori '23 realized in high school that she loved working with her hands and was fond of robotics. During a program for prospective Cal students hosted by the Society of Women Engineers, she was drawn to the display of a student-built, solar-powered vehicle. By the time she arrived at Berkeley, she knew she would study mechanical engineering. She is completing an aerospace engineering concentration and earning a minor in linguistics.
Duvvoori got involved with CalSol, the club that designs, builds, and races solar cars. She also joined Cal Origami and Cal Climbing, but her dedication to CalSol has been central to her student journey. "Throwing myself into CalSol was an insane amount of time and work," she says, "but I just learned so much more from it than I ever would have from just being in classes."
Duvvoori spent many nights and weekends helping the team construct Tachyon, its first cruiser-class solar car, and relished the skills she was learning in collaborative design and prototyping. After freshman year, she competed in the Formula Sun Grand Prix — and Tachyon finished in second place. "Getting to drive this car that dozens of Berkeley students had spent years designing and building… made me so proud to represent the team," she says. Duvvoori took off the fall 2019 semester and traveled to Australia, where she drove Tachyon in a road race across the continent.
Duvvoori never imagined she would have any of these experiences. While many of her peers in her major focused on intense classwork and study, she believes a base of experiences outside of the classroom provides a firmer foundation as students venture into the real world.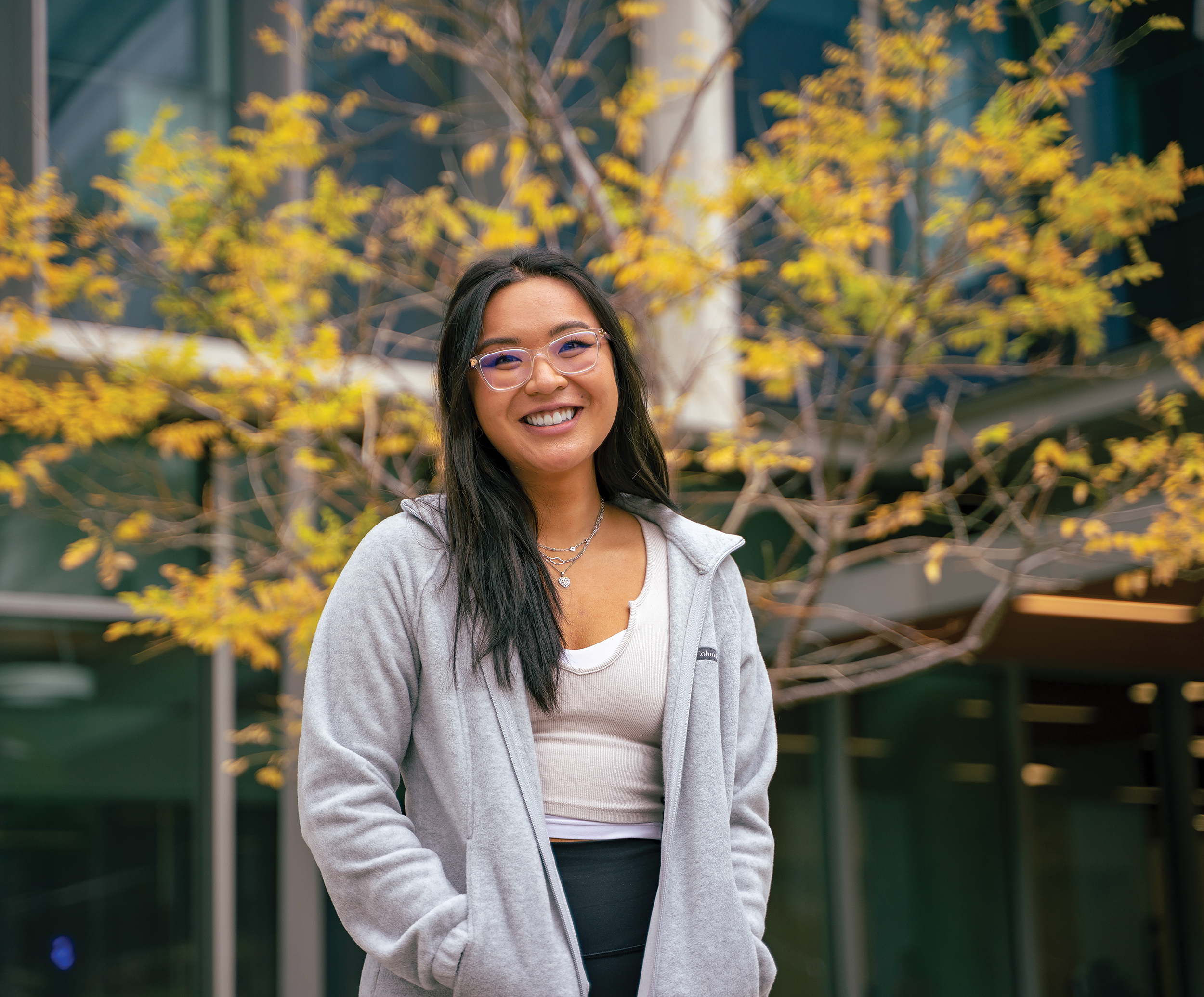 Vivian Bui '22 fuses her personal and academic interests
Like Lekha Duvvoori, Vivian Bui '22 made a point of seeking out her campus community. She attended every event during Golden Bear Orientation her first year and sampled several student clubs to see what might click. At a student fair, Bui learned about The Suitcase Clinic, a humanitarian student organization that provides free health and social services to Berkeley's unsheltered and underserved populations.
Academically drawn in different directions, Bui began to realize it was possible to combine her varied interests into a fulfilling career. She decided on a double major in public health and molecular and cell biology, with a minor in global poverty and practice.
Bui has held a range of volunteer roles at The Suitcase Clinic since spring 2019 and eventually began directing one of its three sites. She witnessed the real-world relevance of public health principles she was learning about in class. "It's been probably the most important thing I've done in college," Bui says. The clinic work taught her how to think on her feet, adapt in uncomfortable situations, and build trust-based relationships with communities that our health care system has neglected.
"Reflecting back on my past four years, I'm really proud of myself… but I'm most proud of the things I got involved with outside of class." By effectively integrating her intellectual work on campus with her service to the community, Bui made the most of her undergraduate years. Pursuing an M.P.H. in epidemiology and biostatistics is the next step on her journey toward a professional career as a physician-scientist.
Email campaign@berkeley.edu to discuss your interest in supporting Berkeley Discovery.