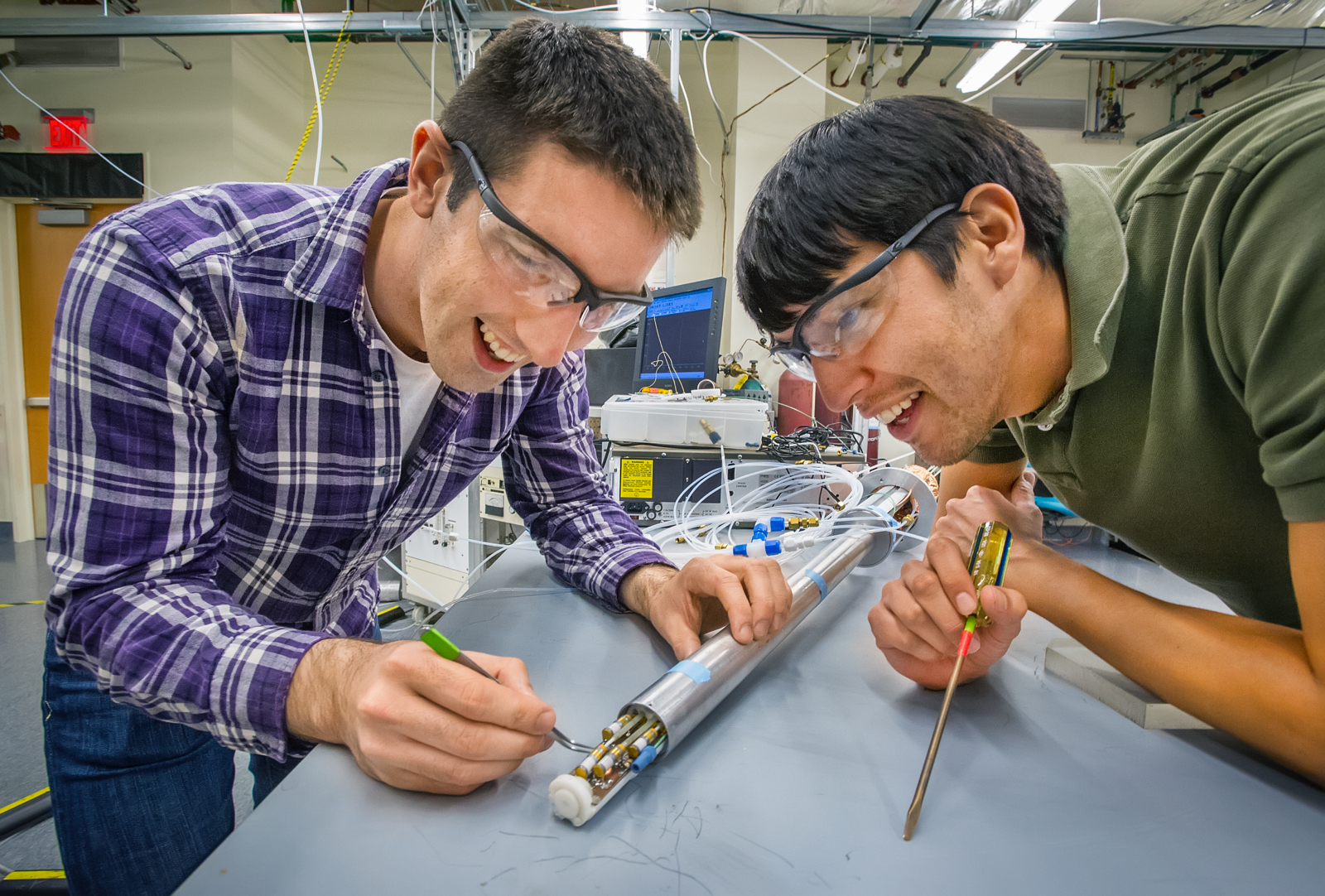 In 2018, Chancellor Carol Christ and campus leaders identified Discovery as the flagship approach to deepening the impact of a Berkeley education. Discovery redefines higher education as a transformative journey that begins the moment students arrive on campus, informs every aspect of their academic path, and culminates in unique projects that evolve from the process of student-led inquiry. By enhancing mentorship and deepening access to Berkeley's vast and varied resources — from libraries and laboratories to internships and public service projects — the Discovery Initiative is poised to ensure that all students develop skills that will position them for success on campus and beyond.
Discovery ushers in a new era in higher education where students not only engage with the most impactful programs available but become agents in their own destinies. Berkeley's distinctive history as the epicenter of social, political, artistic, and scientific change informs this ambitious initiative.
"We envision Discovery as the foundation of the Berkeley experience and the heart of our campus identity." — Chancellor Carol T. Christ
Discovery aims to support all Berkeley undergraduates to cultivate their deeper talents and interests, preparing them to participate in and lead the most important enterprises of our time — whether in business, STEM, art, or an area yet to be discovered. Here are some of the ways this initiative will serve the next generation of leaders:
Foster Discovery-informed curricular innovation across campus: A flagship component of the Discovery Initiative is the Discovery-at-scale award program, a campus-wide effort to embed immersive learning into the heart of the entire undergraduate curriculum. This award program guides departments and colleges through a multi-year curricular design process that aims to create programming that invites all students into the Discovery experience.
Create a Discovery Hub: A new center, located in the heart of campus, will serve as the touchpoint for students to launch their Discovery journey. Offering both online and in-person advising and support, the Discovery Hub will facilitate the deep collaborations among students, faculty, and the broader Berkeley community that help students turn their dreams into independent projects.
Expand access through student grants: Discovery grants remove barriers for students who are the first in their families to attend college, are low-income, or are from traditionally underrepresented populations. With this support, students from all backgrounds can have immersive and culminating experiences — whether by engaging in an internship, writing a symphony, participating in a business plan competition, or pursuing a research project that ignites their passion.
Discovery helps undergraduates to cultivate their deeper talents and interests, whether in business, STEM, or the arts.

Discovery gives students from all backgrounds the chance to have an immersive experience.
When you support the Discovery Initiative you: invite creative responses to complex problems; serve an increasingly diverse student body attentively and responsively; and prepare students for career success at a pivotal moment in history. Join us to advance Berkeley's highest goals of equity and excellence, serve the well-being of the global community, and light the way toward a new era in higher education.