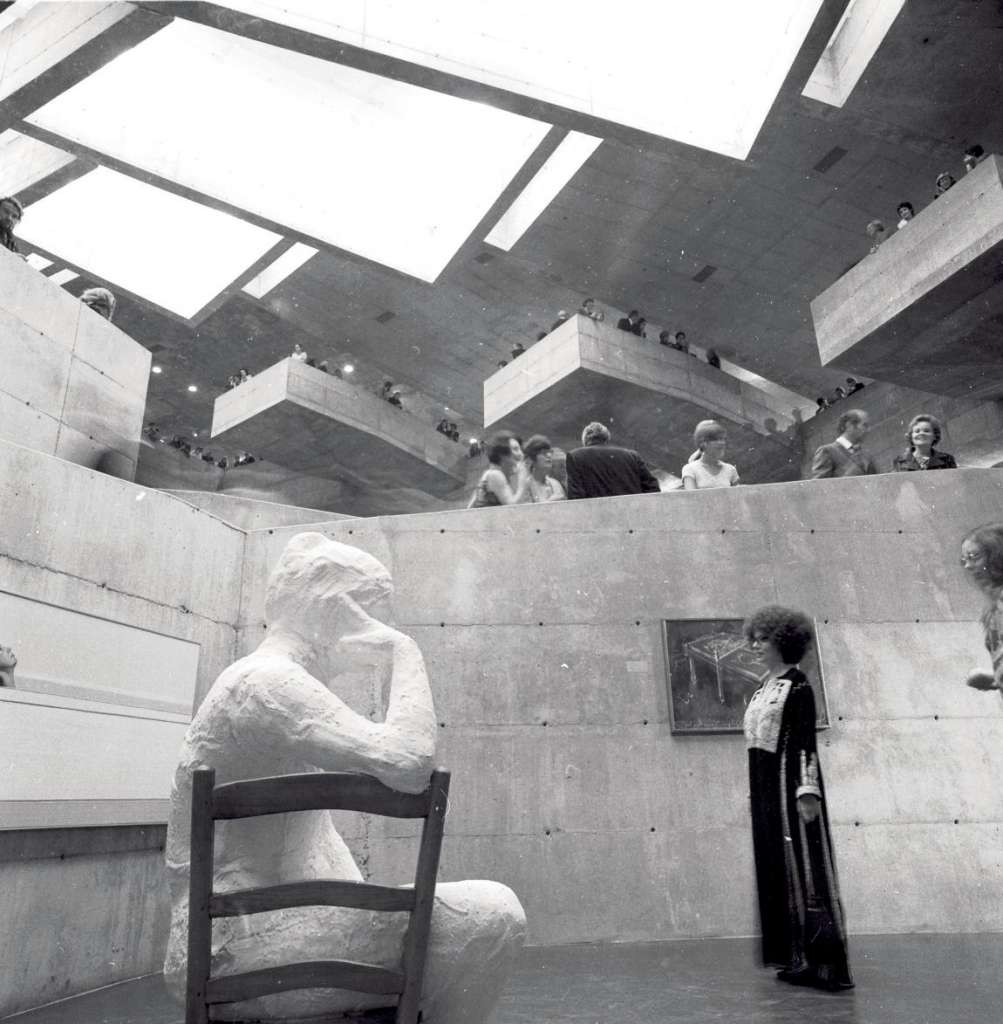 For nearly 45 years, the Brutalist icon on Bancroft Way housed the Berkeley Art Museum and Pacific Film Archive (BAMPFA). Its exterior, with unadorned planes of cast concrete, sharply contrasts the interior, in which blocky cantilevered galleries fan out above a sweeping skylit atrium. BAMPFA relocated to a new home in downtown Berkeley after the building, Woo Hon Fai Hall, was deemed seismically unsafe.
Following a significant reimagining, seismic upgrades, and renovation, the doors have reopened as the Bakar BioEnginuity Hub, which pairs Bakar Labs, an incubator operated by QB3 for STEM-based startups, with fellowships and programming for Berkeley students and researchers. Once a space for quiet contemplation, the former galleries are now filled with labs and collaborative areas to spark new ideas, companies, and solutions at the intersection of the life sciences with the physical, engineering, and data sciences. A few startups — there is space for more than 50 — have already moved in, including one that is creating first-of-its-kind protein sequencing technology to gain insights into biology and disease.
For Founding Director Amy E. Herr, completing the facility is "a dream come true" — and the transformation a work of art itself.