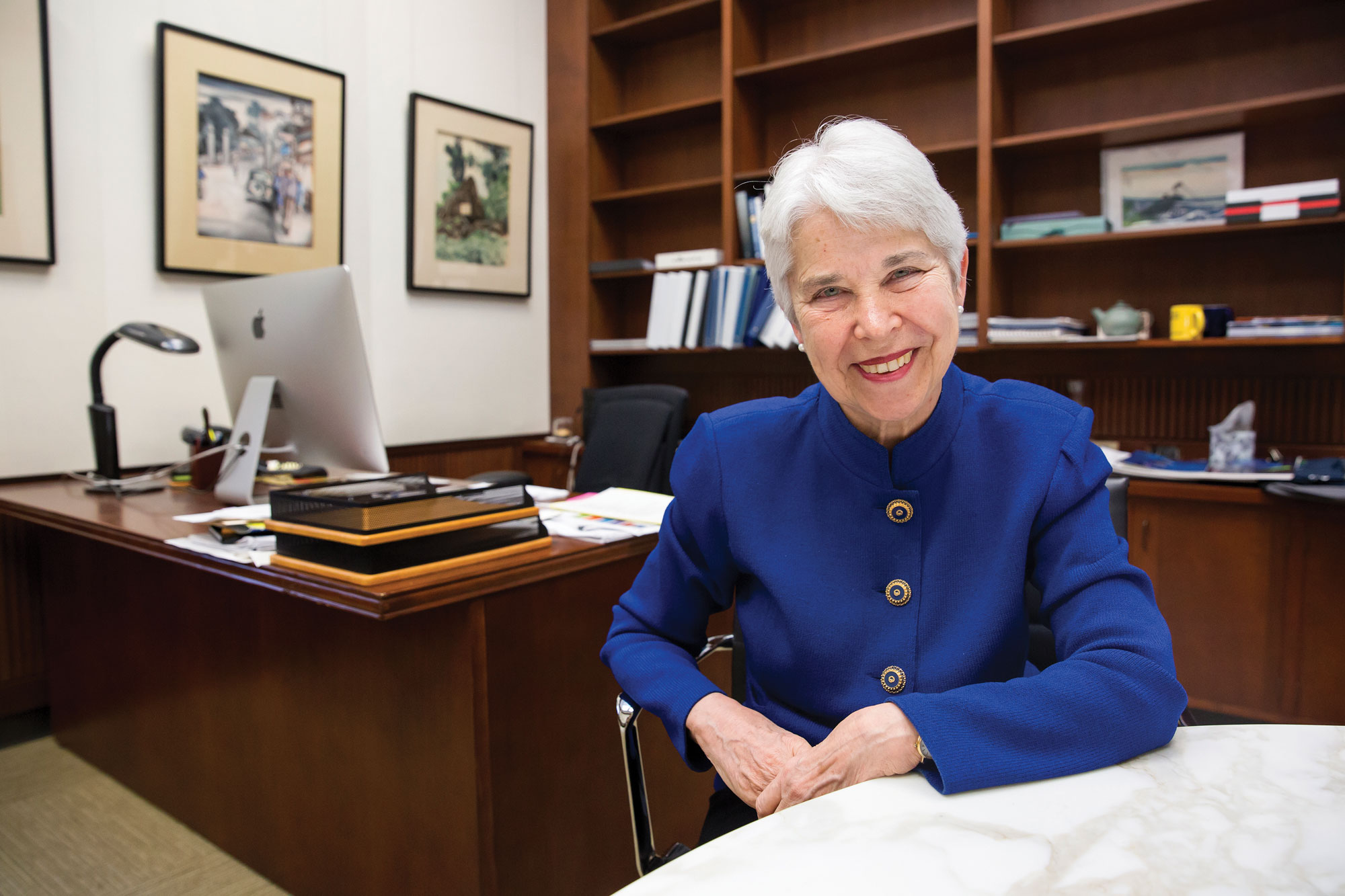 A Message from Carol Christ, Chancellor and Chair, National Campaign Steering Committee
May 18, 2020
In February, Berkeley launched Light the Way: The Campaign for Berkeley — the most ambitious campaign in our history, and among the largest campaigns ever mounted by any university. We set out to raise $6 billion to strengthen our students, faculty, and facilities and reach greater heights as the research university of the future.
Two weeks after the campaign launch, COVID-19 turned the world upside down. While the campus closed and many students returned home across the nation and beyond, the university is far from dormant. We immediately shifted our efforts to ensuring our community's health and safety, moving courses online and transitioning research to a remote working model. We put the spotlight on providing direct support to students experiencing unforeseen difficulties, including food or income insecurity, as well as increasing online access to health, library, and other vital services. Researchers across the disciplines also pivoted to meet the urgent, complex, and ever-growing challenges brought on by the pandemic — in the hopes of offering health care, engineering, economic, and other solutions that can be scaled to benefit the world. Every step of the way, our donors have provided critical resources that not only are boosting our ability to respond to COVID-19, but are lighting the way to campaign success and a new era of excellence for Berkeley, California, and the world.
At this challenging moment, I ask you to consider supporting two essential needs. Kathy Kwan '87, M.B.A./M.P.H. '93 has committed $1 million to student emergency needs and has challenged the Berkeley community to raise an additional $1 million. Gifts to the Student Emergency Fund support resources such as housing expenses, food, books, and technology solutions for remote learning. In addition, the Innovative Genomics Institute (IGI) set up a COVID-19 testing facility on campus and is pursuing research in areas such as understanding the virus's biology and tracking its evolution and spread. Give to the IGI COVID-19 Fund to boost our scientific capacity. 
Throughout its history, Berkeley has been known for its gritty determination and indomitable spirit in the face of obstacles. We will continue to shine amid this crisis and thank you for standing with us. May we all come out on the other side stronger and wiser.