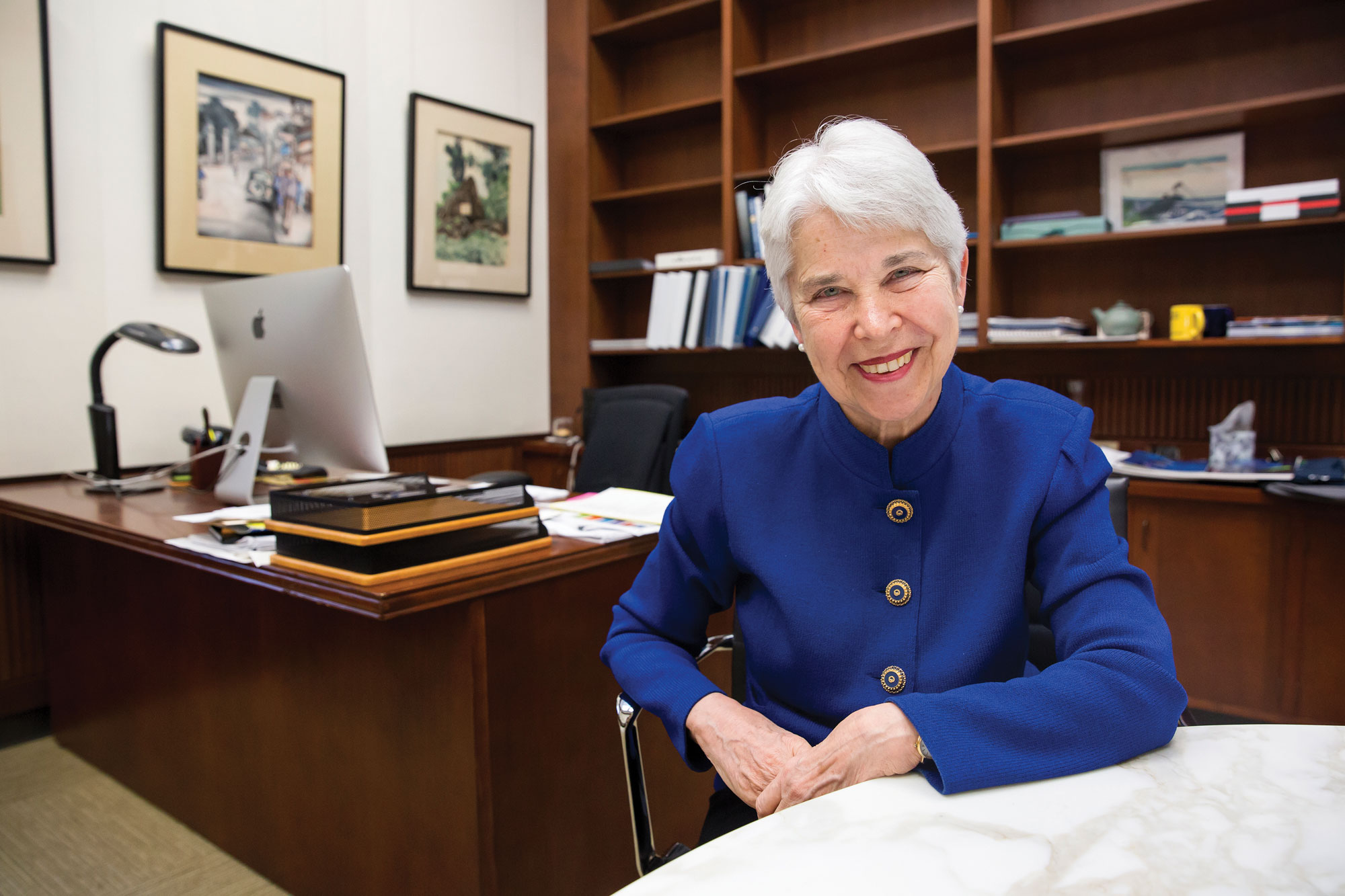 A Message from Carol Christ, Chancellor and Chair, National Campaign Steering Committee
March 20, 2020
I write to you from shelter-in-place Berkeley to say that you are on my mind as the world battles the COVID-19 coronavirus pandemic. At this time of unfolding challenge, I reach out to you and all our extended Cal family, near and far, with my warmest wishes for your health and wellness.
Our community may be sheltering at this moment, but it is far from dormant.
Our efforts right now are focused on our students, faculty, and staff, and we are committed to their health and safety and ensuring their continued ability to thrive.
Earlier this week, all in-person instruction was canceled for the remainder of the semester and until the campus announces that it may resume. I applaud our instructors and staff for making the majority of our courses remotely accessible — a direction that we must continue to advance aggressively.
Our research enterprise has also transitioned to a remote work model to the greatest extent possible. Berkeley discoveries are providing basic answers to many of the most vexing health, environmental, and public issues of our time. More than ever, the research we conduct is of critical importance.
Above all, our community is driven to illuminate solutions for the public good. This is why we launched Light the Way: The Campaign for Berkeley just two weeks ago. What we do here matters for California and the world — and as a campus, we have never been afraid of a challenge.
Berkeley may mean many things, depending on whom you ask, but there is a singular trait that we can all agree defines Cal — its resilience. Throughout its history, this university has been known for its gritty determination and indomitable spirit in the face of obstacles, from economic recessions to political pressure. Berkeley will continue to shine amid this current crisis.
This community knows how to face hardship head on, and I am positive that we will come out on the other side of this stronger and wiser. Until then, let us follow the advice of our public health professionals — and also let us care for each other. We stand with you.
I encourage you to visit our COVID-19 hub for the latest information on our campus response. It is updated frequently, in line with rapidly evolving developments.