A Message from Carol Christ, Chancellor and Chair, National Campaign Steering Committee
September 24, 2020
Berkeley projects a brilliant light. Both parts of its identity — its comprehensive excellence and public mission — are essential. Few universities can claim the breadth and scale of Berkeley's impact on humanity in fighting for what's right.
Our work to better the world starts with nurturing our extraordinary students, whether a first-generation community college transfer or a third-generation Golden Bear, and with the luminary faculty who make discoveries and generate knowledge. Berkeley pushes the boundaries in every field of inquiry and inspires everyone to be their smartest and strongest selves. We reward the grit, resourcefulness, and resilience that drive the pursuit of greatness, and we know how to accomplish a lot with a little.
To ignite a new era of excellence, Berkeley launched Light the Way: The Campaign for Berkeley in February 2020 — a historic effort to raise $6 billion for faculty and graduate students, undergraduate opportunities and experience, research, and first-rate facilities. Two weeks later, COVID-19 turned our world upside down. Amid the campus closure and other operational and personal challenges, our faculty, staff, and students stepped up in extraordinary ways. Within weeks research pivoted to unlock the mysteries of the virus, develop diagnostic and therapeutic tools, and confront the complex social, economic, and political aspects of the pandemic. We also shifted to provide immediate support to students experiencing unforeseen difficulties with housing, food, technology, and other resources as a result of the crisis.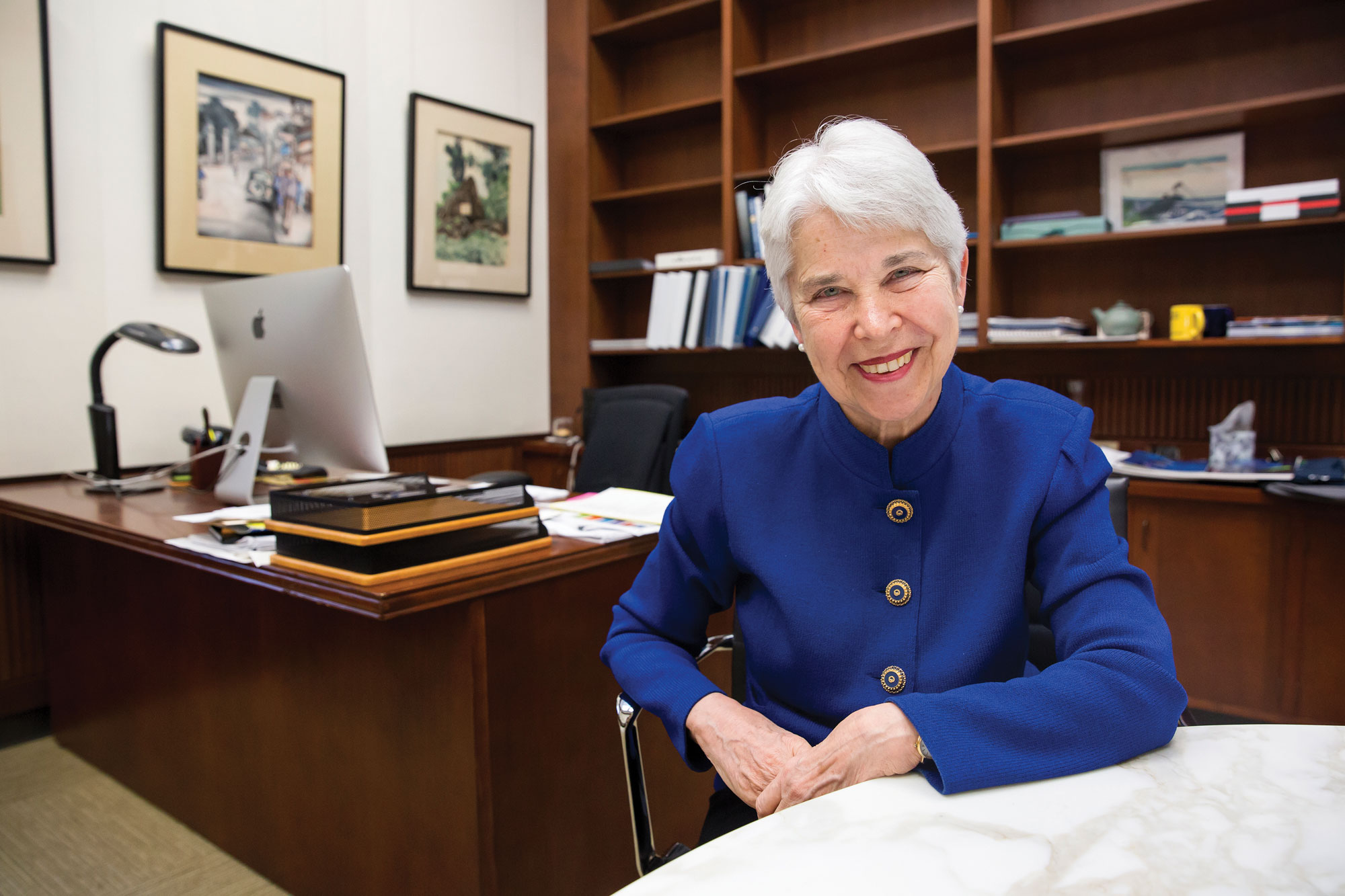 Members of the campus community were not the only ones who stepped up. So did our donors, who responded rapidly and generously to support COVID-19 efforts in research and testing and the unfolding emergency needs of our students. We are deeply heartened by and grateful for the critical resources you provided to boost our ability to respond to the pandemic and light the way to campaign success.
Berkeley has been through tremendous challenges before, and I have no doubt we will address the challenges ahead. Our students, faculty, staff, and you have shown our resilience time and again. Thank you for your support of Light the Way. Together we can achieve greater heights for our university.
Fiat Lux!